Wednesday, February 12, 2014
1:00 PM – 5:00 PM
—————————————————————————-
COBA @ Daniels Spectrum
585 Dundas St E, Suite 130, Toronto, ON M5A 2B7
—————————————————————————-
This CPAMO session is open to those interested in learning best approaches to making a 'pitch' to presenters to stage their works. Over the past years, CPAMO Roundtable members such as Manifesto, KasheDance, FuGen Asian Theatre, Sampradaya Dance Creations, IMAGINATIVE Film Festival, Red Sky Performance, South Asian Visual Arts Centre, why not theatre and others have made successful 'ptiches' to Luminato, University of Toronto Scarborough, Hart House, the Art Gallery of Ontario, Rose Theatre (Brampton) and other venues. This session pairs some of these CPAMO members with the presenters across the GTA and will feature the following speakers:
– Lata Pada, Sampradaya Dance Creations;
– Naomi Campbell, Luminato Festival;
– Ronnie Brown, Oakville Centre for the Arts;
– Ravi Jain (tentative), why not theatre;
– Daniel Northway-Frank, ImagiNative Film Festival; and
– Eric Lariviere, Flato Markham Theatre.
Registration Fee:  General Admission $15 | CPAMO Members $10 | Students and Underemployed $10

Speakers bio:
Lata Pada is the Founder and Artistic Director of SAMPRADAYA Dance Creations, an award winning company at the forefront of South Asian dance in Canada. She has also founded the SAMPRADAYA Dance Academy, Canada's premiere bharatanatyam training organization.
Lata is a recipient of the Order of Canada in 2010 and has the distinction of being the first South Asian artist to receive the Order of Canada. She has also received the the Queen Elizabeth II Diamond Jubilee Medal and has been inducted into the inaugural Legend's Row of the City of Mississauga.
Lata holds a Masters in Dance from York University and is an Adjunct Professor in the Graduate Program of Dance at York University. She has received the 2012 Chalmers Foundation Senior Fellowship from the Ontario Arts Council to research the performance traditions of the Ramayana in Indonesia, Thailand and Cambodia.
Naomi Campbell is an award-winning producer of over sixty new Canadian performance works with companies including Nightswimming, Mammalian Diving Reflex, DVxT Theatre, the late Paul Bettis' Civilized Theatre, VideoCabaret and numerous independent artists. She has produced national and international tours and was Industry Series Producer for the 2008 – 10 Magnetic North Theatre Festivals. She is currently the Director of Artistic Development at Toronto's Luminato Festival, where she shepherds new works from ideas to production.
Ronnie Brown: Oakville Centre for the Performing Arts. Ronnie's career revolves around the performing arts. Eight years with internationally acclaimed Famous People Players as performer and assistant director, eight years as a stand-up comic and the past fifteen years as Coordinator of Marketing, Programming & Development at the Oakville Centre for the Performing Arts.
Ravi Jain, a multi-award-winning actor, director, producer, educator, arts activist, and Artistic Director of Why Not Theatre noted that "in order to understand inclusion, it's important to understand exclusion." Ravi shared that as artists, much of how we work is often done out of necessity; for example, he created his theatre company in order to create work for himself and he shared a story about mounting a hit show in Urdu. Part of the success of this particular show was that he had staff working front of house who spoke the language of the community (Urdu), creating a welcoming and comfortable environment for the audience. He encourages us to put thought and care into how we communicate (both language and culture) to different cultural audience groups. For example, some cultural groups may not understand that it's important to arrive early to pick up tickets prior to the show.
Daniel Northway-Frank is the Programming + Industry Manager at imagineNATIVE Film + Media Arts Festival. Since 2009 has overseen submissions, programming management, jury management and industry panels and networking activities, including the annual documentary and drama pitch competitions. Daniel has worked at the Hot Docs Canadian International Documentary Festival, most recently as Conference Coordinator in 2010. Daniel previously worked in the Canadian Initiatives department at the Toronto International Film Festival for two years, and as Senior Production Coordinator for commercials at Technicolor Creative Services for 5 years. Daniel completed his BFA in Film Studies at Ryerson University in 2002.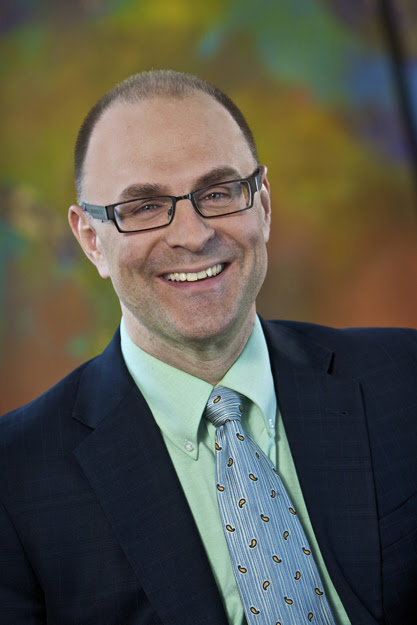 Eric Lariviere is General Manager of Markham Theatre for Performing Arts(Ontario, Canada). Since his arrival in May 2009, he has repositioned and expanded the Theatre's programs and services with the result of significant participation and audience growth, and created Markham Theatre Discovery, a new umbrella to develop and sustain education and community outreach initiatives. Before Markham, Eric was President and artistic director of Daytona Beach International Festival, the Official American Festival Residency of the London Symphony Orchestra (UK). Under its leadership, the event blossomed into the largest international and orchestra Festival in Florida. He was pivotal in launching a comprehensive strategic planning process and organizational transition that led to repositioning the Festival into a major cultural destination attraction. He was also responsible for building new capacities in marketing, development and financial control. In additions, he implemented strategies to diversify funding and develop key partnerships, with the result of significant organizational and programmatic growth. In terms of audience development, his marketing initiatives to increase visitors were frequently acclaimed by Visit Florida, the state's recognized authority in tourism promotion.
Prior to his work in the United States, Eric was General Manager of Societe du Centre Pierre-Peladeau, in Montreal. During his nine-year tenure, he positioned the Centre as one of the prime performing arts venues in Downtown Montreal and was responsible for bringing the 25th Edition of the International Performing Arts for Youth Conference. Eric's experience also includes work with the Montreal Symphony Orchestra as well as various cultural projects. A recognized leader, Eric has served on multiple panels and juries in Canada and the USA and was successively President of the Canadian Arts Presenting Association and President of the Volusia County Cultural Alliance. He is currently serving on the Board of Directors and Executive Committee of the Association of Performing Arts Presenters. A native of Canada, Eric studied cello at McGill University and earned a Bachelor of Business Administration degree from the Universite du Quebec a Montreal.