Presentations:
Presentation by William Coukell
Presentation Gabriel Jean-Simon
Event Information:
The demographic changes in many communities have given opportunities for arts organizations to engage with these communities and to be involve them at all levels of the arts organization. While these changes in communities offer such opportunities for growth, they also need to be approached in ways that are open, inclusive, respectful and understanding of their cultural backgrounds, how they work, what they enjoy and the capaciites, e.g., knowledge and resources, they have to share. To address this, CPAMO is hosting a volunteer recruitment session that will be held in the Richmond Room at Ottawa City Hall on Thursday, June 27th.
This session is for Ottawa-based arts organizations who are interested in recruiting volunteers from diverse communities that are now growing significantly in the National Capital Region. The session will be in two parts. In the morning, 9:30 a.m. – 12:30 p.m., there will a session facilitated by Will Coukell and Gabriel Jean-Simon, two individuals who have been working with volunteers for some time. In the afternoon from 1:30 – 4:30 p.m., there will be a meet-and-greet session with potential volunteers. This will give arts organizations a chance to meet with interested volunteers and to discuss their interests one-on-one.
Arts organizations participating in this session will be expected to set up a booth for the afternoon session and to bring information about their organization and the need they have for volunteers, e.g., media or community connections or other knowledge/skills needed by the arts organization.
Presenters: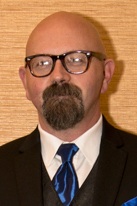 Will Coukell has been a leader in the not for profit sector for 33 years. As Executive Director he has lead various projects such as a shelter for youth, a community health centre, a settlement house and currently is the Executive Director of Volunteer Ottawa, the volunteer centre for the Ottawa region. As a trained adult instructor, he currently teaches a wide variety of diverse courses including Risk Management, Volunteer Screening, Board of Directors training, Outcome Measures and many others. As a volunteer leader, he has chaired various boards and done many different volunteer jobs; he headed a group of over 3,000 volunteers for several years at Toronto's Pride event.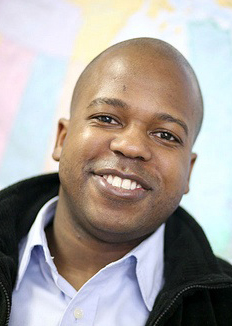 Since January 2013, Gabriel Jean-Simon is the Chair of ArtsScene Ottawa Gatineau, a Business for the Arts committee which aims at bridging young professionals and arts organizations. He is also a public servant and has been a proud resident of Ottawa since 2005.  For two years and in addition to his professional responsibilities, Gabriel co-chaired the National Capital Region Young Professionals' Network, a forum for Ottawa-Gatineau federal employees dedicated to bring positive change to the public service.  Gabriel's volunteer involvement goes back to his student years during which he successively held several positions including Chair of his undergraduate students' association, member of the executive board of a student federation (Université de Montréal), Chair of his graduate students' association and Chair for the board of directors of the international student organization Simulation du Parlement européen Canada-Québec-Europe (SPECQUE).  Thanks to these experiences, he's learned a lot about working with volunteers and received the Québec Lieutenant-Governor's Award and the Université Laval "Graduate Student Personality of the Year" Award.  Gabriel is an Action Canada fellow.
Part of the Welcoming Ottawa Week (WOW), an initiative of the Ottawa Local Immigration Partnership.
We gratefully acknowledge the support of: Canada Council for the Arts and the Ontario Trillium foundation