Tuesday, 23 May 2017 | 7:00 pm – 9 pm
Wednesday, 24 May 2017 | 9 am – 5pm 
  
The Theatre Centre
1115 Queen St West, Toronto, Ontario M6J 3T4
" I look forward to convening with other artists and arts organizations so we can learn from one another by sharing our experiences, ideas, and models for change, particularly in relation to the question of impact and assessment as it relates to our ongoing activities and pluralism in the arts." – Rebecca Burton (Membership and Professional Contracts Manager at the Playwrights Guild of Canada)
" Pluralism work is transformative; so much so that I introduce/frame myself differently. I am eager to learn more, especially from Indigenous leaders." – Kate Cornell (Executive Director at Canadian Dance Assembly)
"Change is the work of a lifetime." – Bänoo Zan (writer)
"Social justice is a long term commitment to systemic change. It is ongoing, transformative work that require humility and openness. We look forward to deepening of our understanding of the issues and expanding our toolkit to embrace both pluralism and inclusion in the work of the Storefront" – Sedina Fiati (The Store Front Theatre) 
'I am inspired by the passion and creativity of individuals who contribute to the well-being of our communities, and I look forward to learning from our leaders!' – Ely Rosenblum (Development & Communications Manager at North York Arts)
"With so little resources, I want to focus my attention on the work, and not advocacy. How, as an organization, can we continue to educate and inform, without sacrificing the quality of our work?" – Marjorie Chan (Cahoots Theatre)
What metrics can/should we use to measure the impact of our efforts on pluralism, equity and diversity? What models are out there? Why is this important? Who should be involved in this and is there a role for community engagement here? How long does an assessment take? what might we be looking at? What are funders looking for on this and do they have the best lens? join us for an engaging and important sharing of ideas, concerns and experiences with leading practitioners in the field.
The evening of May 23 will feature performance showcase of three artists followed by a facilitated conversation on their arts practice and its impact – both real and potential – and how arts organizations can contribute positively to this growing ecology. Featured artists:
Shaunga Tagore is a creator, performer, writer, producer, astrologer and creative coach. She works with theatre, dance, burlesque, memoir, poetry, song and video. Shaunga's play, Letters to the Universe, is inspired by her own experiences as a queer, brown woman navigating life, death, love and magic. In this story, Shaunga time travels through alternate dimensions to meet her five Spirit Guides who teach her the difference between her creative path and her destructive path. Letters asks us to reflect on what kind of relationship we are actively creating with ourselves, and how that informs the relationships we create with others, especially in a context of trauma, oppression and inner/outer violence. Letters was originally presented at Buddies in Bad Times Theatre in 2016 and is now in its second year of development. Shaunga is thrilled to present a 30-minute version of the new script at this year's CPAMO gathering.
http://www.shaungatagore.com
Ahmad Meree: Adrenaline tells the story of Jaber, a young Syrian man spending his first New Year's Eve in Canada. Jaber is ready to party tonight after he had to spend last New Year's Eve under the bombs in his war-torn homeland. This is a story about family and home. A story about what it means to be living in safety while your loved ones are still in danger. The play asks: what is more difficult, to stay in danger with your loved ones or to live alone in safety? What is the price of safety?
Adrenaline will be performed in Arabic with English surtitles.
Red Slam Collective, a TD Toronto Arts Foundation Diversity Arts Award Finalist is an indigenous hip hop fusion arts movement formed in 2009 and based in Tkaronto; whose 4Directions Urban Arts workshops, musical projects, artist residencies and audience engaged performances uplift, self-identify and promote unity through Spoken, Lyricism which Arranges Meaning (SLAM). Red Slam is a collaborative cipher of medicine wheel Poets, MC's, Musicians, Dancers, Graf Writers and Beat Makers they represent indigenous nation affiliations across Turtle Island and Internationally.
May 24 will feature morning and afternoon session. The morning sessions will be 9:15 am – 11:15 am and include a presentation by a facilitator and discussion within one of these sectors (participants can only register for one morning session).
Morning Sessions
1) Dance
– Kate Cornell, Canadian Dance Assembly
– Lata Pada, Sampradaya Dance Creations
– Catalina Fellay, Canadian Alliance of Dance Artists – Ontario Chapter
– Ann-Marie Williams, CanDance Network
2) Theatre/Literature
– Rebecca Burton, Playwrights Guild Of Canada
– Sedina Fiati, The Storefront
– Sue Balint, Producer
– Banoo Zan, Poet
– Marjorie Chan, Cahoots Theatre
– Bruce Pitkin, Theatre Ontario
– Heather Wood, Equity Task Force The Writers Union of Canada
3) Youth, Community, Multi-Arts
– Suma Nair, Sampradaya Dance Creations
– Ely Rosenblum, North York Arts
– Victoria Mata, Independent Artist
– Cole Stevens, Youth4Musc Ambassador, Emerging Cultural Leader of Northern Ontario
– Émilie Charlebois, Prologue to the Performing Arts
4) Multi-Disciplinary/Arts Services
– Jessa Agilo, Management Services
– Kirstiina Lemieux, The Generator
– Goreti Cardoso, B. Arts
– Michael Scarfo, Research Assistant/Humber College Immigrants in the Arts Project
– Katelyn Buote and Christina Volpini, Humber Arts Management Arts and Immigrant Settlement Researchers
5) Visual and Media Arts
– Zainub Verjee, OAAG
– Clayton Windatt, Aboriginal Curatorial Collective
– Noa Bronstein, Gallery 44
– Jason Ryle, Imaginative
– Sally Lee, CARFAC Ontario
We will reconvene after the break to share report back about the session and open for discussion.
* Lunch will be provided, please make sure to let us know any allergies or dietary restrictions in the registration form.
During the afternoon, the participants will participate in interdisciplinary group sessions (1:30 pm – 3:30 pm) and report to the plenary (3:45pm – 4:45pm).
Afternoon Multidisciplinary Sessions:
1) Session 1: Kate Cornell, Rebecca Burton, Suma Nair, Émilie Charlebois and Jessa Agilo
2) Session 2: Lata Pada, Sue Balint, Bruce Pitkin, Goreti Cardoso, Christina Volpini and Jason Ryle
3) Session 3: Sedina Fiati, Ely Rosenblum, Sally Lee, Katelyn Buote, Heather Wood and Clayton Windatt
4) Session 4: Catalina Fellay, Banoo Zan, Victoria Mata, Michael Scarfo and Zainub Verjee
5) Session 5: Marjorie Chan, Cole Forrest, Noa Bronstein, Ann-Marie Williams and Kristina Lemieux
Fees:  May 23 – $15 | May 24 – $20

Schedule:
May 23
7pm – 8pm Performances
8pm – 9pm Artists talks
May 24
8:30 am – 9:00 am        Registration and refreshments
9:00 am – 9:15 am        Opening remarks by charles c. smith
9:15 am – 11:15 am      Morning group sessions
11:15 am – 11:30 am    Break
11:30 am – 12:30 pm    Report back from the sessions
12:30 pm – 1:30 pm      Lunch
1:30 pm – 3:30 pm        Interdisciplinary group sessions
3:45 pm – 4:45 pm        Report to the plenary
Performers Bios:
Ahmad Meree (playwright and performer). Born in Aleppo in 1991, Ahmad started acting at school in 2005. He is a graduate of the Higher Institute of Theatre Studies in Cairo. Ahmad played roles in multiple plays both in Syria and Egypt, and directed Ionesco's The Lesson and Chekov's The Bear (Best Directing Award). He also wrote two plays, Underground (Best Original Script in the University competition, 2016) and Adrenaline.
Ahmad played the leading role in the short film Partially Cloudy. He is also a voiceover and dubbing professional. He won the Best Actor Award in the Central Theatre Festival in Syria in 2008. Ahmad immigrated to Canada in July 2016 and Adrenaline is his first production in Canada.
Red Slam Collective Contributors for Life as Ceremony:
MahlikahAwe:riEnml'ga'tSaqama'sgw (The Woman Who Walks In The Light): is a (Haudenosaunee Mohawk/Mi'kmaw) drum talk poetic rapologist; poet, musician, hip-hop MC, arts educator, radio host, curator, facilitator, Director of Programming for Neighbourhood Impact for the TD Centre of Learning Regent Park, TAC Cultural Leaders Lab Fellow and founding member of Red Slam Collective. Awe:ri a KM Hunter OAC Literary Arts Award finalist released the spoken word EP Serpent's Skin in 2011, and is currently published in 6 literary anthologies. MahlikahAwe:ri is an indigenous arts educator for the Ontario Arts Council; The Aboriginal Education Centre; the Art Gallery of Ontario; TDSBCreates and TDSB EngagedArts. Recent projects include: The Symposium of the Americas on Cultural Based Innovation at the Banff Cultural Centre in Alberta; Panelist and Facilitator for the First Annual Naked Heart LGBTQ Festival of Words; Presenter Emergence Symposium | Arts &Equit: Leading Social Change; Biology Of The Story featured Artist; Workshop Facilitator and Performer for the First Nations Metis Inuit Storytelling and Poetry Symposium in Windsor, Ontario; Co-facilitator for the Arts Equity Courage Lab Series hosted by Sketch and NAN; Emcee for the 4th Annual Indigenous Arts Festival at Indigenous HipHop Showcase featuring Drezus and Supaman at Fort York; Feature Poet for 1000 000 Poets for Change and Toronto Poetry Slam; Toronto For Everyone Farewell to Honest ED's, Black Law Students Association, Lincoln Alexander Award Ceremony, Osgoode Hall Laws School.
William Charbonneau, is the lead bassist, guitarist and one of the musical composers for Red Slam Collective, has been with the collective since 2011. William holds a Master of Information, University of Toronto,
and a Bachelor of Arts with Honours, Double Major in Psychology and Philosophy, York University. He is currently the Public Service Assistant and occasional Branch Head, at both Centennial Library and Toronto Public Library.
Ruben "Benny" Esguerra, Indigenous from Bogota, Colombia lead percussionist for Red Slam Collective since 2015, is a musician, poet, educator, activist and the current P.E.A.C.H: Music Studio Programme Co-ordinator and Instructor in the Jane and Finch Community and holds aM.A. of Musicology/Ethnomusicology from York University. As the lead creative behind the New Traditions Project Ruben has released two recording projects which explore indigenous-afro identity within South Americaand the Condor and Eagle prophecies of alliance of the South and the North: New Tradition Album Vol 1, Released 2012; Return of the Kusi, Released 2016.
Classic Roots, Blackfoot and Anishnaabe, from Thunder Bay is a beat maker and DJ for Red Slam Collective since 2013. As a producer, Classic released "Hack the Planet" in 2015, which won best Pop Album at the 2015 Indigenous Music Awards. He is currently touring with DJ Shub, formerly of Tribe Called Red for his new Electric Pow Wow Project and is featured in the music video, Indomitable. When he's not making music Classic is also a POW Wow Fancy Dancer and Hip Hop Workshop Facilitator.
Skratch won, Dene from Alberta, is a live artist, beat-boxer and Emcee for Red Slam Collective since 2010. About a year and a half ago Skratch won founded Indagenius a hiphop crew about social awareness through lyricism and clothing designs, and skate boards. Skratch won also facilitates hiphop education workshops through Sketch and does Murals across Turtle Island.
Speakers Bio:
Heather J. Wood was born and raised in Montreal and now lives and writes in Toronto. Her feminist coming of age novel,Fortune Cookie, was published in 2009, and her young adult novel, Roll With It, was published in 2011. In 2016, she was nominated for a World Fantasy Award for editing the internationalGods, Memes and Monsters anthology. Heather is the current co-chair of the Writers' Union of Canada Equity Task Force and is the Union's current Nominating Committee chair. She is also the artistic director and host of Toronto's Rowers Reading Series.
Émilie Charlebois is the Operations and Program Manager at Prologue to the Performing Arts. After completing her undergraduate studies at McGill University (Honours Art History) in her hometown of Montréal, she moved to Toronto in 2011 to pursue a Joint Masters in Communication and Culture at Ryerson University and York University. Her academic work focused on gender ideologies and representation, which she further explored in her thesis paper on portrayals of gender and sexuality in teen television programming. Émilie was first introduced to the richness and diversity of Toronto's Arts communities when she launched the Toronto division of The Charlebois Post –a volunteer-run online publication which provided national coverage of Canadian theatre, opera and dance. Throughout her career, she has worked as an educator and administrator within organizations that are invested in socially-engaged initiatives that contribute to the empowerment of women and young people, such as The Girls Action Foundation, The Children's Own Media Museum, and PAR-L .
Katelyn Buote is currently in the process of finishing up her Postgraduate certificate in Arts Administration and Cultural Management at Humber College. Having earned her Bachelor of Music from Humber College she is now applying her knowledge of the music industry through her administrative intern position with Coalition Music, Canada's Music Incubator and Tempo Educates. Kate is also a founding member of Alliedoscope Collective, a group of like-minded individuals who provide a platform for underrepresented artists to show their work. Kate has a passion for all art forms and has experience in theatre, visual arts and music in both paid and unpaid positions.
Christina Volpini is a Toronto-based composer, music educator and early-career arts administrator. With a practice rooted in contemporary classical and experimental music, her interests lie in built sonic environments, rich textures, found objects, and the effect of sound in particular spaces. Her commissioned works have been performed in Toronto, Montreal, Edmonton, and New York. In 2016, she completed a Masters in Music Composition at McGill University. There, she also acted as a research assistant in the Music Perception and Cognition Lab, conducting research into orchestration and timbral blend. This work has informed her music and artistic practice.
Christina also enjoys work as an arts manager. She holds a post graduate certificate in Arts Administration and Cultural Management from Humber College. Her primary interests lie in artistic programming and production, arts education, and creating opportunities for underrepresented communities. Christina is a core organizer of the Toronto Creative Music Lab, a grassroots professional development workshop for early-career composers and performers promoting collaboration, experimentation, and anti-oppression within the new music community. Christina is also active in arts advocacy initiatives, such as the Ontario Art's Council's Arts Day at Queen's Park and the Toronto Alliance for the Performing Arts' Arts Day at Toronto City Hall.
Jason Ryle is the Artistic Director of the imagineNATIVE Film + Media Arts Festival based in Toronto, Canada. imagineNATIVE is the world's largest showcase of film, video, audio and digital media works created by Indigenous media artists. In his capacity as Artistic Director, Jason oversees all artistic and programming aspects of the annual Festival and the organisation's year-round activities, including international co-presentations. He is a lapsed filmmaker but has recently produced his first short film, SNIP (2016), which premiered at the Toronto International Film Festival and screened at Berlinale Generation where it won a Special Mention in its category.
Michael Scarfo is a research assistant for Humber College working on an immigration and arts project that seeks to discover best practices and new ways for supporting newcomers in Canada through arts and culture programs. He has a bachelor's degree in Psychology from Ryerson University and has a strong interest in qualitative research. He is currently finishing his post-graduate degree in the Research Analyst program at Humber College with a strong focus on qualitative and quantitative research skills.
Ann-Marie Williams. I am an Arts Manager and Dance Educator. I was a western dance graduate in the mid 2000's (MA Dance, York; BFA Dance, Ryerson), and have worked at The CanDance Network of Dance Presenters for over ten years. I'm grateful for the unique curatorial education I received there, through a decade of travelling to Canadian dance festivals and sharing in the discussions of 45 of Canada's professional dance presenters. I have served on the boards of the Canadian Alliance of Dance Artists – Ontario, and The Dance Current, and been a dance juror for the Toronto Alliance for the Performing Arts DORA Awards.
As a dance educator, I design and teach non-gendered, creative movement classes to children under seven through my own school, Movement Lab, which I opened in 2008. I am the author of an award winning children's book, Learn to Speak Dance, published by OWLKIDS Books, and a regular collaborator with Small Print Toronto, creating unique interdisciplinary arts workshops for kids.
I am a queer wife and mother, both of which profoundly influence my creative and social identity in beautiful ways. I grew up in a white, settler family in Toronto, which I now know and acknowledge is the traditional territory of the Huron-Wendat and Petun First Nations, the Seneca, and the Mississaugas of the Credit River.
Sally Lee is Executive Director of artists' rights organization CARFAC Ontario. She also serves on the board of Wavelengths Music, the Advocacy Committee of the Toronto Arts Foundation, and the Advisory Board of Reel Asian. She is also a 2016-17 TAC Cultural Leaders Lab Fellow. With over 25 years experience working in the arts, she served as ED at the Reel Asian International Film Festival, and has held management position at larger institutions such as TIFF and Soulpepper Theatre Company. Other groups she has worked with as a staff or volunteer board/committee member include the Canadian Filmmakers Distribution Centre (CFMDC), Liaison of Independent Filmmakers of Toronto (LIFT), the Images Festival, Artists for Peace and Justice Canada, Samara Canada, Pan Am Path, BorderLines Magazine and the Women's Press. She has participated in the production of several independent films music videos, and also currently plays bass and sings in Toronto band Long Branch. She attended McMaster University and has a BA from the University of Toronto, where she studied in the Philosophy and Literary Studies program at Victoria College.
Suma Nair is the Asst. Artistic Director of Sampradaya Dance Creations, an award-winning company at the forefront of Indian dance in Canada. Growing up in the Middle East, Suma was initiated into the study of Bharatanatyam when she was seven. She draws upon her training as an Indian Classical dancer to create the foundation to explore new forms of dance expression that combine Indian Classical and Contemporary styles.
With a Masters in Mass Communications and having worked in the fields of Event Management and Public Relations, Suma uses her expertise to build a career in the performing arts. Suma is a Documentary Film Production graduate from Algonquin College, Ottawa. She was selected as part of a two-member team to create educational videos for the NGO Save the Children in post-earthquake Haiti. Suma also holds an MFA in Dance Choreography from York University and has received the Susan Crocker and and John Hunkin Scholarship in Fine Arts for 2014-2015.
Lata Pada is the Founder and Artistic Director of SAMPRADAYA Dance Creations, an award-winning company at the forefront of Indian dance in Canada. She also heads the SAMPRADAYA Dance Academy, Canada's premiere bharatanatyam training organization.
She has had an extensive, international career as a bharatanatyam soloist and her choreographic vision is compelled by her desire to redefine bharatanatyam in the 'here and now' as it navigates new and uncharted territory resulting in a stunning range of solos, ensemble works and multi-disciplinary productions.
Pada holds a MFA in Dance from York University and is an Adjunct Professor on the Graduate Program of Dance at York University.Pada is a recipient of the Order of Canada (2010) and has the distinction of being the first Canadian South Asian artist to receive this prestigious national honour. Pada has also received the Pravasi Bharatiya Saman (2011) by the President of India for her outstanding contribution to the Indian arts in Canada. Recipient of the Queen Elizabeth II Diamond Jubilee Medal, Pada has been inducted into the inaugural Legend's Row of Mississauga. In 2012, Pada was awarded the Chalmers Foundation Senior Fellowship from the Ontario Arts Council.
Catalina Fellay-Dunbar is a Toronto based dance professional and academic. Her professional dance experience, although varied, has long been focused on Flamenco and Classical Spanish dance. Catalina's academic interests prompted the pursuit of a BFA and an MA in Dance Studies at York University, an MA from the Drama Centre at the University of Toronto, and Certification in Movement Analysis from the Laban Institute for Movement Studies. As a PhD candidate in Dance Studies at York University, her research interests lie in the intersection between Canadian cultural policy and dance forms outside of the ballet and modern dance traditions. Currently, Catalina serves as co-chair of the Canadian Alliance of Dance Artists – Ontario Chapter.
Cole Forrest is an Ojibwe artist and spoken word poet based out of Nipissing First Nation in North Bay, Ontario. He strives to bring his understanding and passion for the arts to a level that is perpetual. By always seeking new horizons and pushing to be the best he can be, Cole is forever learning new techniques to hone his craft. Cole has trained and learned his craft through the "Big Medicine Studio" in Nipissing First Nation and has showcased those skills at various theater, spoken-word, and multi-arts festivals. Currently, Cole is creating, shooting, and acting in short films for college and festivals.Cole Forrest is a Youth4Musc Ambassador and is regarded as an emerging cultural leader of Northern Ontario. He is proficient in movement, theater, media arts, music, and most notably, writing.
Marjorie Chan is a multidisciplinary artist born and raised in Toronto, working as playwright, librettist, dramaturge and director. Her works for the stage have been performed in the United States, Scotland, Hong Kong, Russia and across Canada. Marjorie is the recipient of four Dora Awards (3 for writing, 1 for performance), the K.M. Hunter Artist's Award in Theatre, the Entertainment World Award for Best New Work, as well as a Harold Award for her contribution to the Toronto theatre community. Notable nominations include the Governor General's Literary Award for her playwriting debut, China Doll and the Canadian Citizen Award for her work with Crossing Gibraltar – Cahoots Theatre's program for newcomers and other marginalized communities. She has been artist-in-residence with Factory Theatre, Banff Playwrights' Colony, Tapestry Opera, Cahoots Theatre, Theatre Centre (with 6th Man Collective), Theatre Direct Canada, SUNY (Geneseo, New York) and Theatre du Pif (Hong Kong). Current projects include Lady Sunrise (Art's Club – Vancouver) The Monkiest King (Canadian Children's Opera Chorus) with composer Alice Ping-Yee Ho, and The Year of the Cello (Factory Theatre) with composer Njo Kong Kie. Marjorie is the Artistic Director of Cahoots Theatre, since 2013, where her focus has been on artist incubation and development, community arts access as well as advocacy for a broadening inclusivity in theatre for artists and audiences alike. http://www.cahoots.ca
Bruce Pitkin is a trained theatre artist who has performed, directed, produced and taught in Japan, Germany, the United States, and Canada. Since earning an MFA in Performance from York University, he has worked with the Tadashi Suzuki Company (Japan) and Shakespeare & Company (Boston). He was the Artistic Director at both the Acting Academy (Munich) and the International Michael Chekhov School of Acting (Munich), and has taught Shakespeare and Scene Study at the Randolph Academy for the Performing Arts in Toronto since 2007. In 2013, he was named in NOW Magazine's Top Ten Artists to Watch for his directing work.
In addition to his extensive theater background, his business experience in marketing and digital media has included working with such organizations as TeleFilm Canada, Canada Media Fund, Capital C Communications, Adeo Communications, Digital Media Studios, alleswirdgut – Agency for Creative Direction (Munich), Schaeffler und Partner Multimedia (Munich), BioID AG (Berlin) and Dialog Communications Systems (Taiwan).
He has served as a juror for the Dora Mavor Moore Awards and for the Toronto Arts Council, as well as currently being the Co-chair of the PASO-OPSA (Provincial Arts Service Organization/L'organisation provinciale de services aux arts de l'Ontario) Coalition and the Chair of the Advisory Committee for ArtsBuild Ontario.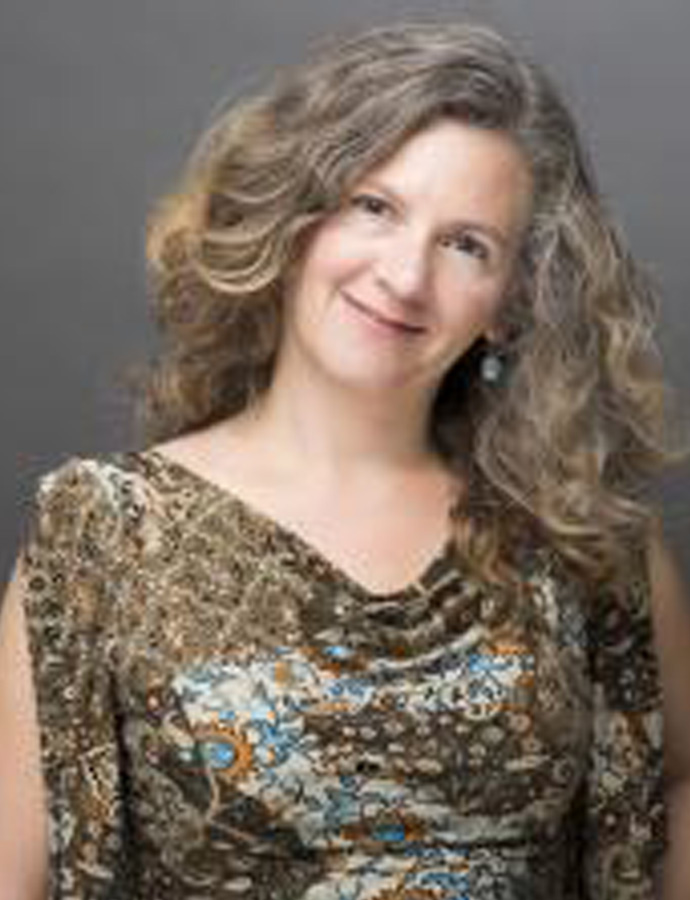 Rebecca Burton has a BA in theatre and history from the University of Guelph, an MA in theatre history from the University of Victoria, and she is a PhD ABD from the University of Toronto's Graduate Centre for Drama, Theatre and Performance Studies.
Currently, Rebecca is the Membership and Professional Contracts Manager at the Playwrights Guild of Canada, where she also co-founded Equity in Theatre (EIT), a multi-stakeholder initiativedesigned to redress the underrepresentation of women and other marginalized communities in the Canadian theatre industry.
Rebecca has a wealth of theatre experience, having worked as an arts administrator,editor, educator, practitioner, and researcher. She wrote Adding It Up: The Status of Women in Canadian Theatre (2006),the most comprehensive gender-based study of the sector to date. Most recently, Rebecca co-edited the Winter 2016 "Equity in Theatre" issue of Canadian Theatre Review; she edited Long Story Short: An Anthology of (Mostly) 10-Minute Plays, released by Playwrights Canada Press in the fall of 2016; and she is the author of "Playing the Long Game: Some Pros and Cons of Working Collaboratively," which appears in "emPowering Theatre," the spring 2017 edition of Canadian Theatre Review. Rebecca also sits on CPAMO's Advisory Council.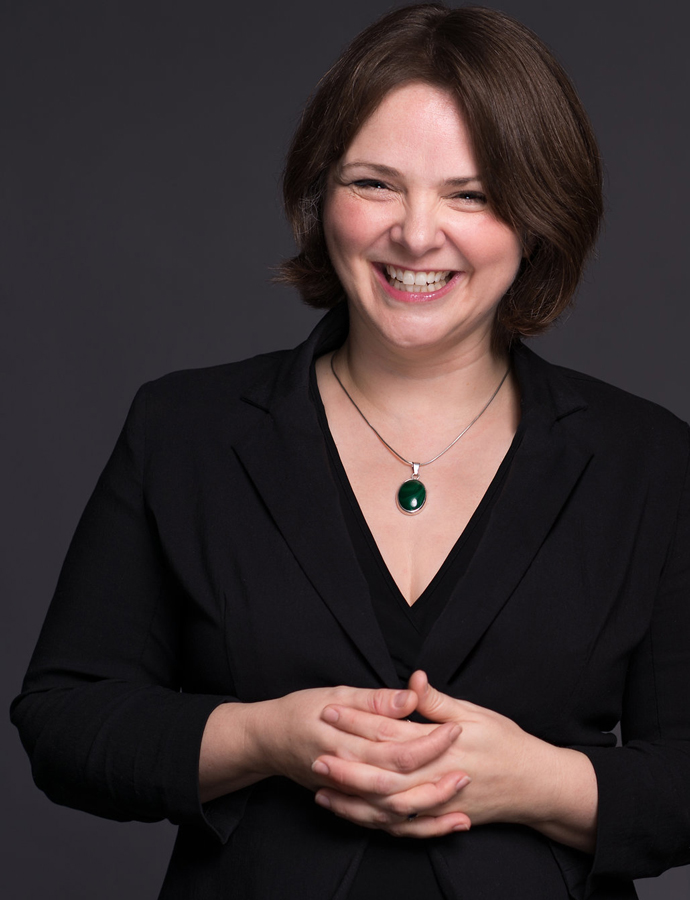 Kate Cornell is a writer, arts advocate, and spokesperson based in Toronto. Kate advocates nationally on behalf of the arts sector as the Co-Chair of the Canadian Arts Coalition/la Coalition canadienne des arts. Kate has worked in arts management for a range of organizations including: the Canada Dance Festival, Toronto Dance Theatre, the CanAsian International Dance Festival, Canadian Society for Dance Studies/La société canadienne d'études en danse, DanceWorks and many more. Over the years, she has inspired thousands of children to dance with the Learning Through the Arts program and the National Ballet of Canada's education programs. In addition, Kate has taught at several university performing arts and education programs. With a PhD in Communication and Culture, her graduate research focused on Canadian cultural policy on dance at the federal level. Her research has been published in anthologies, journals, magazines, and online. Kate Cornell was the recipient of the Canada Council's John Hobday Award in Arts Management (2016).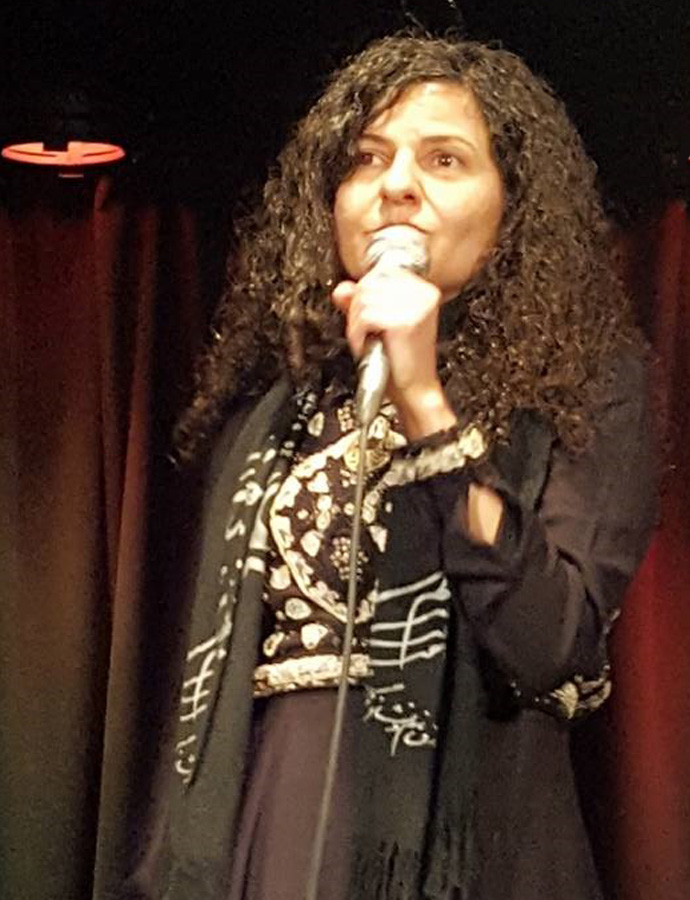 Bänoo Zan is a poet, translator, teacher, editor and poetry curator, with more than 120published poems and poetry-related pieces as well as three books.Song of Phoenix: Life and Works of Sylvia Plath, was reprinted in Iran in 2008. Songs of Exile, her first poetry collection,was released in 2016 in Canada by Guernica Editions.Letters to My Father, her second poetry book, was published in 2017 by Piquant Press in Canada. She is the founder of Shab-e She'r (Poetry Night), Toronto's most diverse poetry reading and open mic series. It is a brave space that bridges the gap between communities of poets from different ethnicities, nationalities, religions (or lack thereof), ages,genders, sexual orientations, disabilities, poetic styles, voices and visions. Her poetry collection, Songs of Exile, has recently been shortlisted for Gerald Lampert Memorial Award by the League of Canadian Poets.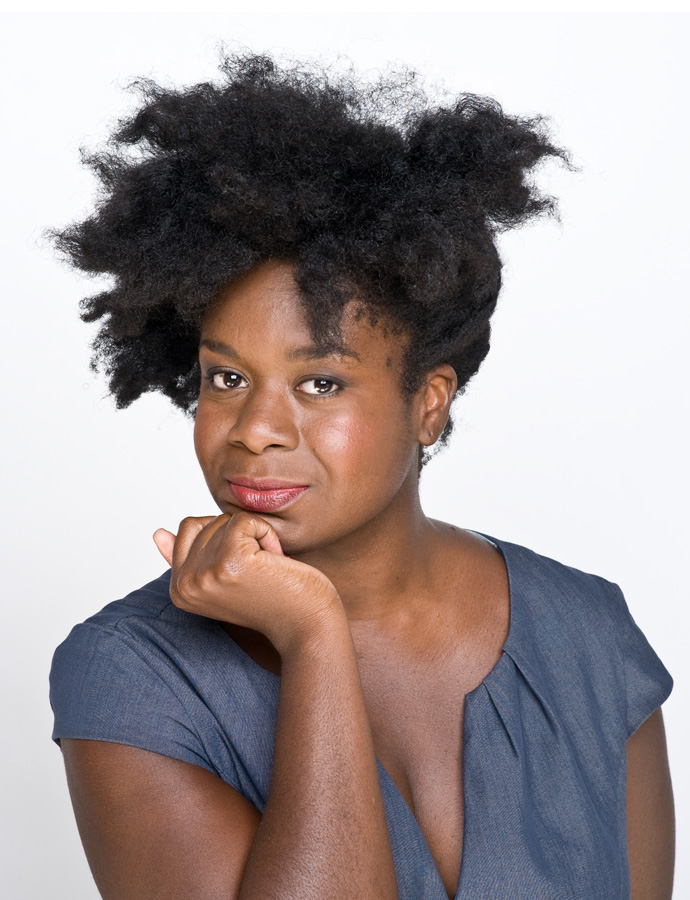 Sedina Fiati is a multidisciplinary artist, activist, producer and creator for stage and screen. Sedina is proudly queer and of African descent. She holds a BFA in Music Theatre and is the co chair of Canadian Actors' Equity Association's Diversity Committee and 2nd VP, Member Engagement and co chair of ACTRA Toronto's Diversity Committee. Sedina is also the Managing Producer of The Storefront Theatre. Career highlights: outreach/rAiz'n coordinator (b current), producer (30 People Watching), performer (Driftwood Theatre, 4th Line Theatre), outreach coordinator (Black Boys at Buddies in Bad Times Theatre). Sedina has been a part of CPAMO since 2009 and has been excited by the changes in the arts industry in last 8 years.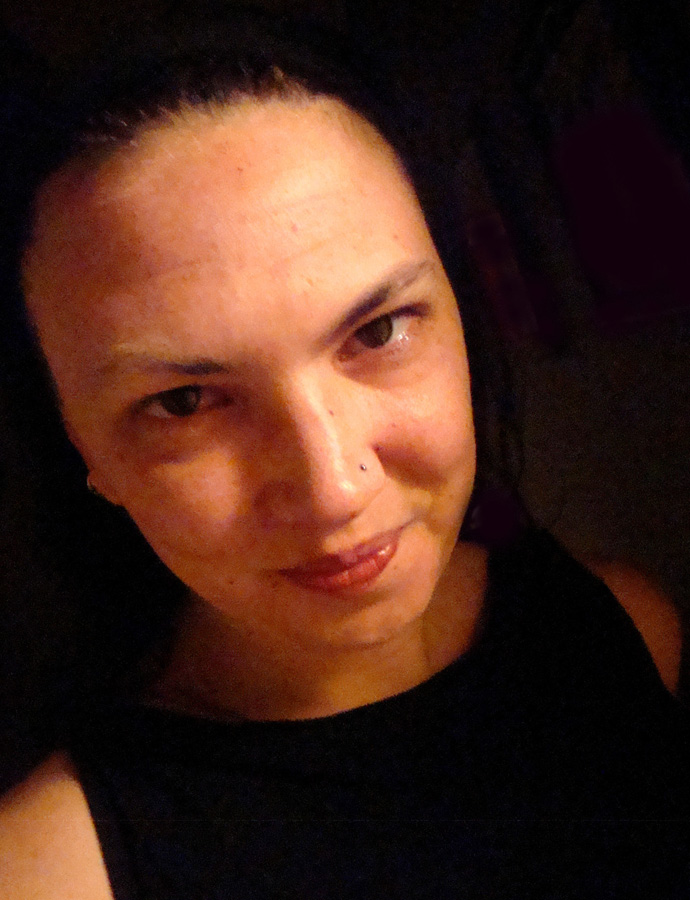 Sue Balint is a freelance producer who currently collaborates with Aluna Theatre, Native Earth Performing Arts, Modern Times Stage Company, SummerWorks and Chocolate Woman Collective. Recent projects include: Festival Producer for Aluna Theatre's CAMINOS and RUTAS panamericanas, Progress (SummerWorks / The Theatre Centre), and Weesageechak Begins to Dance (Native Earth); Producer for We Keep Coming Back (Toronto & Poland, Selfconscious), The Death of the King (Modern Times), Modern Times / Aluna Theatre's acclaimed 2015 co-production of Blood Wedding/Bodas de Sangre; Associate Producer for Counting Sheep (Toronto / Edinburgh Fringe Festival). Sue recently co-produced Modern Times' Postmarginal project, including the symposium 'Beyond Representation: Cultural Diversity of Theatrical Practice'.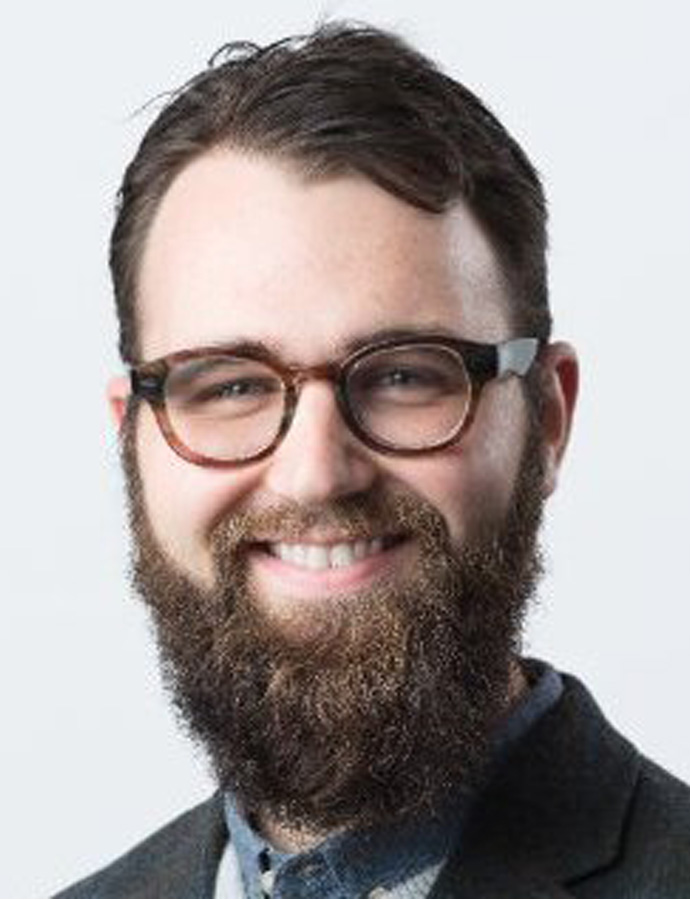 Active as an arts and culture educator, Ely Rosenblum has directed documentary films and produced recordings for the British Library, the Smithsonian Institution, the MIT Media Lab, and CBC Radio 1. His kaleidoscopic passion for the arts has led to projects on American Sign Language performance art, West African storytelling through song, and spoken word poetry in maritime Canada. Ely trained as a documentary filmmaker at the Centre for Visual Anthropology at Goldsmiths, University of London, where he co-founded ART/E/FACT, a publication and event series of art and anthropology. He recently completed a PhD in the Faculty of Music at the University of Cambridge, where he co-convened the conference and artist residency Sound Studies: Art, Experience, Politics. Ely is the Development & Communications Manager at North York Arts, where he is currently working to create an arts hub with expanded capacity in media arts. He regularly teaches and publishes internationally, while focusing on local initiatives in newcomer arts as the Chair of the Board of Directors at Airsa Art & Thought Association.
Victoria Mata. Venezuelan-Canadian choreographer, dancer, and director. Mata's career has involved self-directed training, residencies – for example at the Banff Arts Centre, Counter Pulse, African American Art & Culture, and Centro de Investigación Coreográfica del Instituto Nacional de Bellas Artes de México – and mentorships with internationally renowned choreographers such as Debbie Wilson, Nicola Pantin, and Jose Carret. Mata has been an active member of Toronto's progressive arts and activist community and is the co-founder of MataDanZe Collective and conSECUENCIAS. Mata is an audacious visionary rooted in community, inspiring risk and utilizing art as a vehicle for social change, and creating spaces to voice marginalized communities. Mata's emotive work has journeyed through Colombia, Venezuela, Cuba, El Salvador, Mexico, U.S.A. and Canada. Since completing her Masters of Fine Arts in Contemporary Choreography at York University, Mata continues to be a catalyst for artistic curiosity and the unpacking the diaspora experience by exploring migrant identities. Mata is a recipient of the Metcalf Foundation, where she is exploring a hybrid of languages in performance under the mentorship of Beatriz Pizano, Dora-award winner, playwright and director of Aluna Theatre.
Zainub Verjee's (Executive Director, Ontario Association of Art Galleries) work has shaped culture policy at all levels of government as well as growth of cultural institutions and organizations. As the inaugural Director, Office of Arts and Culture at Mississauga, Verjee set up the city's first Culture Division and developed the first comprehensive Culture Master Plan. As Senior Policy Advisor, Arts Policy Branch, Department of Canadian Heritage and Program Officer at the Canada Council for the Arts, she served on cross-sectoral portfolios and developed initiatives in Digital Culture and Artist as Researcher. Prior to her work with the Federal government, she was the Executive Director at the Western Front, Vancouver, and co-founder and Co-Director of In Visible Colours. She was engaged by Gordon Campbell, Canadian diplomat and the 35th Mayor of Vancouver on his landmark Vancouver Arts Initiative, and among many appointments to Boards, she is proud of her work at the B.C. Arts Board that led to the formation of the B.C. Arts Council. She is published widely and is invited to speak nationally and internationally on culture policy, contemporary art and cultural diplomacy.
Clayton Windatt. Born in St. Catherines, Clayton Windatt has lived in the Northeastern region of Ontario for most of his life and is a Métis Multi-artist. After previously working as Director of the White Water Gallery Artist-Run Centre for seven years he now works as Interim Director of the Aboriginal Curatorial Collective and as an independent curator. He works actively with several arts organizations locally, provincially and nationally on committees and boards of directors including the National Arts Service Organization's planning committee, the Visual Arts Alliance and CARFAC Ontario. Clayton maintains contracted positions with various theatre programs and works as a writer for Muskrat magazine and Dispatch magazine. He works with the Aanmitaagzi, ON THE EDGE fringe festival, Future In Safe Hands Collective and with Business for the Arts as a Mentor for their ArtsVest program. He is a writer, designer, community engaged artist, curator, performer, theatre technician, consultant and is an active visual and media artist.
Jessa Agilo is an integrated arts producer, manager, entrepreneur, creator, and development consultant with over 25 years of experience in the contemporary performing, visual, literary, and media arts across Canada.
Founder, President & CEO of ArtsPond / Étang d'Arts (an emerging national, multidisciplinary charitable venture platform), Jessa's experience includes Roseneath Theatre, Ontario Culture Days, Music @ The Banff Centre, Workman Arts, Vancouver's Queer Arts Festival, Montreal's Blue Metropolis Literary Festival, Business for the Arts, Kaeja d'Dance, Dreamwalker Dance, lb/sq", hum dansoundart, Dance Umbrella of Ontario, and many more.
With the support of Canada Council for the Arts and Ontario Arts Council, Jessa is also currently leading the collaborative Arts Working Group (charitable venture platform networking and advocacy), and Managing Creativity (e-learning content creation for aspiring and emerging artists-producers).
Recipient of the Humberto Santos Award in Administration, Jessa's intimate creations have also received honours including Gaudeamus and SOCAN Young Composers' Competitions. http://www.agilo.ca
Goreti Cardoso is an economic development professional specializing in arts and culture, founder of B. Arts, a choreographer, and artistic director. Combining her extensive work experience in the Toronto's dance scene, and the knowledge acquired through the University of Waterloo's Local Economic Development graduate program, Goreti Cardoso recently wrote a paper entitled 'Attracting Creative Talent to Toronto: The Experiences of Immigrant Artists'. In this research, she explored what immigrant artists look for when they choose a place to live, and the barriers they face in the city. As a consequence, her passion and determination to support the multicultural community of dancers in Toronto grew even more, determining new goals for her career. She recently founded B. Arts, a non-profit organization that supports, connects and promotes the work of and serves the interests of Brazilian dance artists and companies. Previously, Goreti has taught, performed, choreographed and directed her first dance company, Brazil Dance World for many years, and in 2011, she founded, designed and directed the first Brazilian dance congress in Toronto, the "Brazilian Beat: Canada Dance Congress". This four-day annual festival brought togetherover 100 international, local artists, and dancers from all over Canada. This event fostered an increased sense of ownership and pride in her ethnic group, and among the diverse arts communities around the city.
Kristina Lemieux is an accomplished arts administrator with more than 18 years of experience, and contemporary dancer. Her passion for the arts has driven collaboration, creation and innovation. A recent transplant to Toronto, Kristina is the Executive Director of Generator.
Over the past decade, she has worked with many of the Vancouver's art organizations: Arts Umbrella, New Works, Queer Film Festiva), Vancouver International Bhangra Celebration, Playwrights Theatre Centre, Canadian Alliance of Dance Artists/West Chapter (CADA/West), Tara Cheyenne Performance, Theatre Replacement, Progress Lab 1422, Vancouver International Dance Festival (VIDF), Music on Main, and Vancouver Art Gallery.
In addition to her work at Generator, Kristina is the Artistic Producer for Brief Encounters, a production company that supports, enhances, and amplifies the work of interdisciplinary artists and spaces that light the fires of diverse, interdisciplinary creation. Recently, she launched The Scaffold, a consulting, administration and skill development service designed to support performing artists and groups.
Noa Bronstein is a curator and writer based in Toronto. She is currently the Executive Director of Gallery 44 Centre for Contemporary Photography.
Participating organizations:
We would like to thank our funders the Canada Council for the Arts, Ontario Arts Council, Toronto Pearson International Airport's Propeller Project and the Ontario Ministry of Citizenship and Immigration.

With the generous support of The Applegath Group, CIBC Wood Gundy.