Gathering Divergence Multi-Arts
Festival & Conference Spring 2021
 May 19 – 21, 2021 via Zoom
The Gathering Divergence Multi – Arts Festival and Conference |  What Have We Learnt: Approaches, Lessons and Future Strategies towards Anti Black Racism, Equity, Diversity, Inclusivity and Digital Support in the Arts is envisioned as a space to gather, diverge with diversity and intersect on the many aspects of the performing arts and the  Arts sector. The festival and conference invites participants from across the world and the Canadian arts sector investigating intersections of artistic / organizational practices grounded in EDIP (Equity, Diversity, Inclusivity towards Pluralism) Divergence is a critical manifestation in critical thinking.  We encourage attendees to think together.
Register today on Eventbrite!
https://gathering-divergence-spring-2021.eventbrite.ca
The Gathering's schedule is available: https://tinyurl.com/555fpsy6
DAY 3: Understanding Digital Impact and Anti-Black Racism in the Arts
Morning Sessions:
Digital Session

CPAMO has been conducting research, focus groups, workshops, surveys and in partnership with Tangled Arts, ArtsPond, Culture Brew,  the National Ballet of Canada and Canadian Opera Company in addressing Digital Literacy and Education for IBPOC Artists and Arts Organizations. The Digital Report session will be led by our Digital Consultants highlighting both the findings and exploration of interesting ways to think about engaging with and implementing strategies across digital platforms.
Panellists:
– Sean Lee
– Victoria Anne Warner
– Amy Mushinski
– Christopher Sonnemann
– Kelly Lynne Ashton
– Perry Voulgaris
Bios: 
Sean Lee is an artist and curator exploring the notion of disability art and accessibility as the last avant-garde. His methodology reframes embodied difference as a means to resist traditional aesthetic idealities. Orienting towards a "crip horizon", Sean gestures towards the transformative possibilities of a world that desires the way disability can disrupt.
Sean holds a B.A. in Arts Management and Studio from the University of Toronto, Scarborough and is currently the Director of Programming at Tangled Art + Disability. Previous to this role, he was Tangled's inaugural Curator in Residence (2016) as well as Tangled's Gallery Manager (2017). Sean was involved with the launch of Tangled Art Gallery, and has been integral to countless exhibitions and public engagements throughout his tenure at Tangled Art + Disability.
In addition to his position at Tangled, Sean is an independent curator, lecturer, and advisor, adding his insights and perspectives to conversations surrounding Disability Arts across Canada and the United States. Sean currently sits on the board of CARFAC Ontario, Creative Users Projects and is a member of the Ontario Art Council's Deaf and Disability Advisory Committee and Toronto Art Council's Visual and Media Arts Committee.
Victoria Anne Warner (Research Coordinator) has been working in Disability Advocacy and Justice for over a decade. She discovered her passion for analysing, taking apart, and rebuilding access policies in the sci-fi convention world, and hasn't stopped since. She has worked with CUPE Ontario as the first Equity Representative for Workers with Disabilities, and her research led to the creation of new courses for union members across Canada on disability and ableism. She is currently interested in how to disrupt traditional power structures, and how she can implement those values in her work while making sure that previously unheard voices are not only brought to the table but valued.
Amy Mushinski joined the Canadian Opera Company as Public Affairs Manager in August 2005, and in 2017 assumed her current role of Associate Director, Public Affairs. She was previously with the Dominion Institute (Historica Canada), a small not-for-profit organization based in Toronto, dedicated to creating active and informed citizens through greater knowledge and appreciation of the Canadian story. Her responsibilities with the COC include advocacy, grant writing, community and sector relations, and liaising with the three levels of government supporting the company. Miss Mushinski is an active board member of Opera.ca and the Toronto Alliance for the Performing Arts. She serves as Chair of TAPA's advocacy committee, leading municipal advocacy efforts for the arts and culture sector in Toronto. After graduating from York University with a Bachelor of Arts in Political Science, Miss Mushinski worked for the Government of Ontario.
Christopher Sonnemann is the Director of Technology for The National Ballet of Canada. An experienced IT Professional with 17 years' experience in Technology.
Christopher spent 10 years at the Canadian Football League, helping the league to transition to a new digital age. Developing custom software for player management and statistics collection to improve the in-game and online experience. Supporting and promoting the adoption of social media tools to facilitate increased fan engagement and assisting in the project management and development of infrastructure to support an improved website presence.
For the past 5.5 years Christopher has been helping the National Ballet of Canada adopt a stronger, more sophisticated, technology footprint. Providing improved infrastructure and championing the adoption of cloud technologies to reduce costs while providing better tools and access to staff.
Christopher is focused on developing custom software solutions to solve challenges unique to the Ballet, promoting the adoption of streaming technologies to increase exposure of the National Ballet of Canada and developing partnerships with peer Arts organizations to help solve common issues within the industry.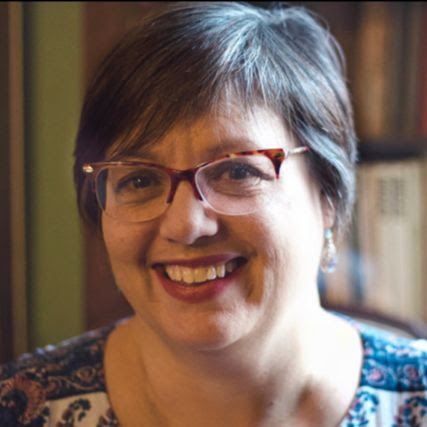 Kelly Lynne Ashton has over twenty-five years of experience on the business side of Canadian film, television and digital media. She has worked as an entertainment lawyer both in-house in several of Canada's top television production companies and with her own practice representing producers, talent and broadcasters, produced children's digital media, and worked in policy and government relations in film, television and digital media. She now assists cultural industry clients with research projects, policy and strategy development, government relations, government and government agency submissions, conference programming, project evaluations and consulting on diversity and inclusion initiatives. She also sits on the Program Advisory Committee for Centennial College's Interactive Digital Media post-graduate program, writes a blog where she de-mystify Canadian media policy and regularly writes "The Wonk Report" for TV-eh.com.
Perry Voulgaris has 30 years experience in arts, media, entertainment and digital leading organizations in the creation and delivery of compelling and innovative projects. 20 years Board experience with nonprofits, committees, collectives, movements and community organizations.
---
Afternoon Session:
And…The Beat Goes On: One Desired Outcome, Multiple Ways of Addressing Anti-Black Racism in the Arts.
This session will feature panelists who will talk about current efforts to pushing the agenda on anti-black racism in the arts.  At this session, CPAMO will also release its report  entitled "Anti-Black Racism in the Arts: A Discussion Document' which was presented in December to the Toronto Mayor's Roundtable on Anti-Black Racism in the Arts. CPAMO will also discuss its upcoming education/training/organizational change project on this topic.
Panellists:
– Timaj Garad
– Sedina Fiati
– Marguerite Pigott
– Cheryl Blackman
– Ian Andre Espinet
– Khalidah Bello
Bios: 
Timaj Garad is the Outreach and Access Program Manager at Toronto Arts Council (TAC). She is leading the development of TAC's new Black arts funding program, in addition to supporting outreach activities and improving accessibility across the organization.  For the past 15 years, Timaj has been performing, facilitating workshops, and creating events as a spoken word artist and singer-songwriter, alongside her community work supporting Black artists, newcomers, youth, and persons with disabilities. Timaj is deeply passionate about creating greater access to the arts and amplifying artists in Toronto's underserved communities.
Sedina Fiati is a Toronto based performer, producer, director, creator and activist for stage and screen. Proudly Black and queer, Sedina is deeply invested in artistic work that explores the intersection between art and activism, either in form or structure or ideally both.
Sedina is currently Artist-Activist in Residence at Nightwood Theatre and proud founding member of the Black Pledge Collective. Sedina was the co-chair of ACTRA Toronto's Diversity Committee and 2nd VP of council for Canadian Actors' Equity Association. Upcoming projects: Switching Queen(s) (devised street performance), Last Dance (a web series).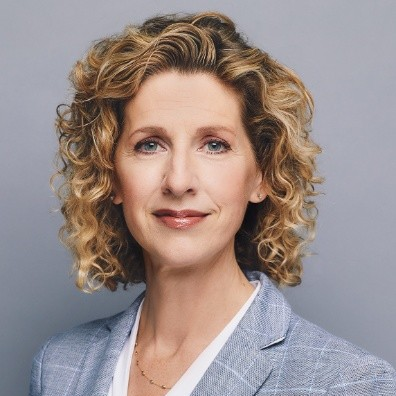 Marguerite Pigott is Film Commissioner and Director of Entertainment Industries for the City of Toronto, responsible for the growth and support of the screen content production, music, interactive digital media and tourism industries in the City of Toronto.   Previously, Marguerite was Vice President of Outreach and Strategic Initiatives for the Canadian Media Producers Association, where she led the CMPA's efforts to future-proof Canadian independent production companies, and for whom she also produced the highly respected media conference Prime Time.   Concurrently, she served as Vice Chair of Ontario Creates.  Prior to the CMPA, Marguerite was Head of Creative Development for the national, pay television broadcaster Super Channel, where she oversaw the pre-licencing of series and features, and led the team that invested Super Channel's development fund.  Previously, Marguerite served as Vice President of Development and Production for Odeon Films, An Alliance Atlantis Company, where she Executive Produced many feature films, including Fubar, Saint Ralph, and waydowntown.  For the Toronto International Film Festival, Marguerite programmed the Canadian selection for the 2006 and 2007 festivals.
Cheryl Blackman is the Acting General Manager, Economic Development and Culture with the City of Toronto. She is responsible for leading Toronto's efforts to create arts and culture plans, roadmaps for cultural vitality, strengthening arts spending and for launching a new era of collaboration among arts and culture groups across the City. She is also playing a key role in efforts to attract international film and television productions and studio investments to Toronto. Prior to her role as Acting General Manager at the City she was Director of Museums and Heritage Services where she was responsible for the ten city-owned and operated historical museums, the City collection of historical objects, archaeological specimens, moveable fine art and an extensive portfolio of heritage buildings. Cheryl also served as the Assistant Vice-President of Audience Development at the Royal Ontario Museum (ROM). Cheryl holds a Bachelor of Social Work (BSW), and a Master of Business Administration (MBA), and is a Fellow of Inclusion and Philanthropy from the Association of Fundraising Professionals (AFP). She is the Chair of the Board at the Robert McLaughlin Gallery.
Ian Andre Espinet is a Toronto born, serial entrepreneur, creative and lifelong community advocate.A business professional with over 2 1/2 decades of combined expertise in various areas of business, he is a proficient marketer, graphic designer & creative director, social media specialist, entertainment impresario, public speaker, moderator and community servant. He is a trusted and respected member of the Canadian music & entertainment sectors.
He frequently volunteers and speaks to children/youth on entrepreneurship; is currently a member of the Ontario Creates Industry Advisory Committee (IAC), the programming and advocacy committees of ADVANCE (Canada's Black Music Collective), and as a FACTOR Hip Hop and R&B Juror for the last 5 sessions. He is the co-creator of the Breaking Down Racial Barriers Roundtable on anti-Black racism in the Canadian music industry, and is currently writing an adjacent report presented by CIMA which will be supported by many prominent organizations and corporations in the industry.
He has served on the board of CHRY/VIBE 105.5fm (4 years) and Caras' JUNO hip hop jury, and is the recipient of the Government of Canada's "150 Neighbours" CityBuilder Award (for service to Scarborough) and a City of Toronto Volunteer & Community Service Award.
Khalidah Bello, BA, MSc (Global Health), Founder & CEO
Ògo Tàwa Inc. is a non-profit company led by its CEO and founder, Khalidah Bello, a creative entrepreneur and cultural producer of Yoruba Nigerian Canadian  heritage. Khalidah holds Harvard and University of Toronto degrees in Professional  Writing; Communications, Culture and Information Technology, as well as Global  Health. She also has a diploma from Sheridan College in Digital Communications and  Culinary Arts Certificates from George Brown College.
Khalidah possesses over 15 years of experience in creating programming that shares  the creative talents of Black communities with the North American public in the areas  of visual arts, fashion, live music performance, dance, and theatre. Khalidah has  provided such programming to institutions like University of Toronto, Harvard, Albion  Centre, AfriCan Theatre Ensemble and the YMCA to name a few. As early as  17, Khalidah was identified and featured on Canada's YTV "To the Max" national  television program highlighting youth achievement, as a young community organizer  of note, courageously convening marginalized a and celebrity creatives to show the enthralling importance of Black contributions to society through the arts. She  continues to do so to date. Khalidah is down-right obsessed with the under-expressed  and mind-boggling creative talents of the Black community. Her goal is to discover  and initiate as many economically rewarding outlets for the Black community's  creative talents as possible.
---
Register today on Eventbrite!
https://gathering-divergence-spring-2021.eventbrite.ca
Accessibility: all sessions will be via Zoom. We will have Otter.ai live transcribed available for all panels (except the breakrooms section). ASL will be provided for the Digital Session on May 21. Please let us know if you have any questions or accessibility needs.
The Gathering Divergence is in partnership with CanAsian Dance Festival, Mass Culture and ArtofFestivals.