We cordially invite you to the launch the CPAMO Report, Tilling the Field: Unearthing Collaborative Practices in the Arts. Researched and written by CPAMO Program Manager, Kevin A. Ormsby, with research assistance by Venessa Harris, this report dives into territory noted by arts advocate and thinker Jane Marsland as needing more understanding and articulation. The report is the latest in CPAMO research on arts practices that supports and enables pluralistic practices to emerge and be sustained. CPAMO is hopeful that it will ignite discussions across the arts and engage the arts' communities in further discussion, debate, policy formulation and changes in funding arts activities.
"Much attention needs to be paid to the process of collaborating as much as to the collaborative process…be careful of how the room is collaborating and how the information is being used." Shula Strassfeld (Dancer / Choreographer Artist / Adjunct Artist of the Dance Exchange (Washington DC)
"We are better together than we are apart with a better impact for artists, communities and the arts" – Margo Charlton (Research and Impact Manager | Toronto Arts Foundation & Toronto Arts Council)
Date: Wednesday, 18 January 2017 | 1:30 pm – 4:30 pm
Location: TBD
Online registration: https://cpamoreportlaunch.eventbrite.ca
About the report:
The report turns its attention to practitioners in the field first and foremost and implies quite assertively that we – artists, arts organizations, presenters (which includes here theatres, publishers, galleries) – need to connect more directly with each other and form trusting and nurturing relationships that support emerging and established arts practices and artists which have, in the past, been marginal and are now forming some of the most exciting contributions to the Canadian arts ecology.
Building on CPAMO's values since its establishment, this report furthers efforts to promote a transformation in arts practices, providing rationale and examples on why collaborative arts practices are so important in our rapidly shifting arts ecology while delving into such critically important issues as transparency, clarity in roles/responsibilities, awareness in communications, and equitable sharing of resources.
In reviewing areas where collaboration can and does work, it addresses organizational, administrative and artistic possibilities. Providing methods, processes and engagement activities to develop and sustain collaborative practices and includes an annotated bibliography with evidence-based practices and theoretical approaches.
The report follows in the tradition of practice CPAMO has set from the start of its existence – working with others to share, learn and grow together. It builds from the field and extends into other forms of research to affirm and support what is taking place in some areas in order to point out the viability, importance and timeliness of collaborative artistic practices and how they are beginning to take root in the arts, particularly on efforts to support arts practices that have been historically marginalized.
Please share with your colleagues and network using #cpamocollaborativepratices
About the speakers: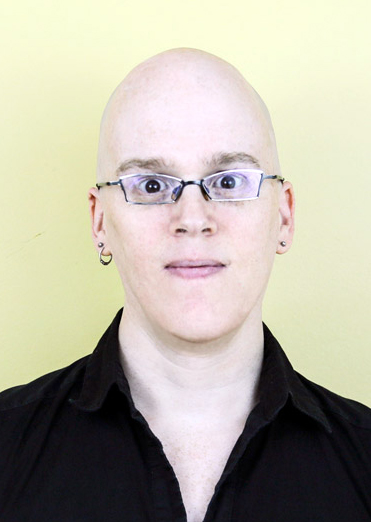 Jessa Agilo is an integrated arts producer, manager, entrepreneur, creator, and development consultant with over 25 years of experience in the contemporary performing, visual, literary, and media arts across Canada.
Founder, President & CEO of ArtsPond / Étang d'Arts (an emerging national, multidisciplinary charitable venture platform), Jessa's experience includes Roseneath Theatre, Ontario Culture Days, Music @ The Banff Centre, Workman Arts, Vancouver's Queer Arts Festival, Montreal's Blue Metropolis Literary Festival, Business for the Arts, Kaeja d'Dance, Dreamwalker Dance, lb/sq", hum dansoundart, Dance Umbrella of Ontario, and many more.
With the support of Canada Council for the Arts and Ontario Arts Council, Jessa is also currently leading the collaborative Arts Working Group (charitable venture platform networking and advocacy), and Managing Creativity (e-learning content creation for aspiring and emerging artists-producers).
Recipient of the Humberto Santos Award in Administration, Jessa's intimate creations have also received honours including Gaudeamus and SOCAN Young Composers' Competitions. http://www.agilo.ca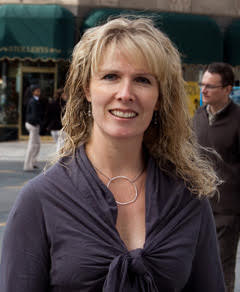 Julie Frost is Executive and Artistic Director of VIBE Arts (formerly Arts for Children and Youth), an award-winning community arts education organization that collaborates with partners to create lasting impacts on the lives of young people through arts education programming. VIBE works  with young people aged 3 to 29 in Toronto's under-serviced communities. For 28 years, Frost has allied with communities to design and implement arts programs in schools and neighbourhoods across the GTA. She has worked as an artist in the schools, consultant for Ontario's educational boards and as an arts educator at the Royal Ontario Museum. Julie holds a master's degree in Education (specializing in Arts Education and Community Development)) from OISE/ University of Toronto. In recognition of her leadership in arts education, Frost received the Ontario Art Education Association's 2011 Community Arts Educator of the Year Award, and in 2009 she received the Toronto Foundation's 2009 Vital People Award.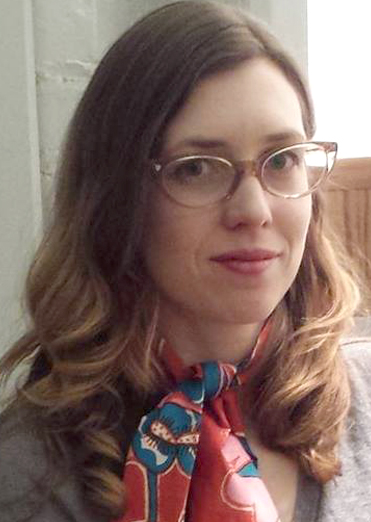 Aubrey Reeves, Executive Director, Ontario Culture Days
In 2010, Aubrey launched the inaugural Culture Days across Ontario. Since then, Ontario Culture Days has grown to include more than 2000 free arts and culture activities in 172 communities across the province at the end of September and involves thousands of artists, arts and cultural organizations, heritage groups and volunteers. In 2009, Aubrey was Artistic Producer and Project Manager of spOtlight, a pilot program of the Ontario Arts Council and Ontario's Ministry of Culture. From 2004-2008, Aubrey was the Programming Director at Trinity Square Video, one of Canada's oldest artist-run centres where she curated exhibitions of local, national and international artists. Aubrey is also a practicing artist who has shown her artwork internationally and extensively across Canada. She holds a M.A. in Curatorial Studies from Bard College in New York and a B.A. in Visual Arts and Arts Management from the University of Toronto.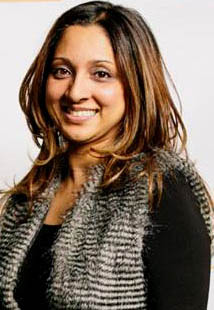 Lila Karim has over 15 years experience in arts programming, administration and special events management in the cultural sector. Lila is currently the Executive Director of North York Arts. She has previously worked for several non-profit organizations including the Toronto Outdoor Art Exhibition, ReelWorld Film Festival + Foundation and Harold Greenberg Fund.
Lila is active within the arts community as a board member with Work in Culture and sits on several committees including Friends of the Arts, Creative Spaces Outside the Downtown Core, and Community Arts Action Advisory. Lila has also produced award-winning work as a digital photographer and filmmaker.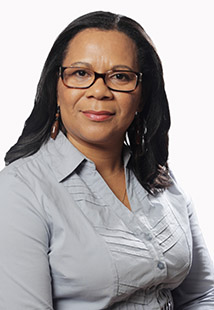 Marlene McKintosh, Executive Director, UrbanArts. Marlene has been the Executive Director of UrbanArts since 2008 and has over 25 years' experience in arts administration, non-profit management, organizational development and capacity building, advocacy, and training & employment services for multiple stakeholders including youth, women, immigrants and the unemployed. With a passion for youth and the arts, Marlene has worked tirelessly to ensure young people have access to quality programs and services and that their voices are included in every sphere. One of her most notable accomplishments is the development of a new 3800sq ft. home for UrbanArts in the Weston-Mount Dennis neighbourhood of Toronto. She has completed academic programs at the Schulich School of Business, the Ivey Spencer Business School and Humber College. Marlene is a recipient of the Black Business & Professional Association's (BBPA) 2015 Woman of Honour Award for excellence in service to the community.
We would like to thank our funders the Canada Council for the Arts and the Ontario Arts Council for their support. As well as spacial thanks to Canada's National Ballet School (NBS) for supporting of this event.