The Gathering: Online
Importance of Digital Research and Prototyping: IBPOC Digital Strategy report launch
June 4, 2020 | 1-4pm via Zoom 
Cultural Pluralism in the Arts Movement Ontario (CPAMO) received funding from Canada Council to develop a digital arts strategy for the IBPOC (Indigenous, Black and People of Colour) artists and arts organizations who are part of CPAMO's community.  The project included a Landscape Study of digital use by arts organizations, Focus Groups, interviews and surveys to consult with IBPOC artists and arts organizations and the development of a plan for a Collaborative Digital Platform based on the research and consultation. This online discussion will animate the digital space with the findings of the consultation and will invite other art sector practitioners to share their own research and findings.  Join us for a lively conversation on the Arts sector and the digital world!
Registration: https://www.eventbrite.ca/e/the-gathering-online-tickets-105192573820
Panelists: 
Perry Voulgaris and Kelly Lynne  Ashton, CPAMO
Valerie Sing Turner and Anju Singh, CultureBrew.Art
Amy Mushinski, Canadian Opera Company
Sean Lee and Victoria Anne Warner, Tangled Art + Disability
Christopher Sonnemann, The National Ballet of Canada
Jessa Agilo, ArtsPond
Bios:
Perry Voulgaris has 30 years experience in arts, media, entertainment and digital leading organizations in the creation and delivery of compelling and innovative projects. 20 years Board experience with nonprofits, committees, collectives, movements and community organizations.
Kelly Lynne Ashton has over twenty-five years of experience on the business side of Canadian film, television and digital media. She has worked as an entertainment lawyer both in-house in several of Canada's top television production companies and with my own practice representing producers, talent and broadcasters, produced children's digital media, and worked in policy and government relations in film, television and digital media. She now assist cultural industry clients with research projects, policy and strategy development, government relations, government and government agency submissions, conference programming, project evaluations and consulting on diversity and inclusion initiatives. She also sits on the Program Advisory Committee for Centennial College's Interactive Digital Media post-graduate program, writes a blog where she de-mystify Canadian media policy and regularly writes "The Wonk Report" for TV-eh.com.
Valerie Sing Turner is the founder/Artistic Producer of Visceral Visions, which incites intersectional and intercultural artistic community in Vancouver and beyond through a potent mix of storytelling, advocacy, and professional development. The company's latest initiative is CultureBrew.Art, for which Valerie is Creative Director/Co-Executive Director as part of a shared leadership model with two other women of colour (Tri-ED). An award-winning multidisciplinary artist who performs, writes, dramaturges, and directs, her latest work in development is a 10-actor play, In the Shadow of the Mountains, for which she was artist-in-residence with National Arts Centre. A leading voice on issues of diversity/decolonization in the arts, Valerie was honoured as the 2019 recipient of UBCP/ACTRA's International Women's Day Award in recognition of her "outstanding contributions to the Union, the industry, and causes of social justice". She is a member of Canadian Actors' Equity, UBCP/ACTRA, Playwrights Guild of Canada, and Banff's Cultural Leadership 2018-19 cohort.
Anju Singh is an active, multi-disciplinary artist who has worked in the non-profit and arts sector for over 15 years. Alongside her passion for the arts, Anju is excited about the ways in which she can apply technology in her work in arts and the non-profit sector. Anju's degree in Philosophy from Simon Fraser University trained her for critical and analytic thinking, as well as a love for problem solving. Following her studies, her training was nicely rounded out by her experience working in arts and non-profit organizations where she developed values that prioritize people, relationships, and more equitable practices. Anju brings to CultureBrew.Art a breadth of skills including experience from the tech sector, non-profit management, human resources training, and a strong history of operations experience. As an artist and musician, Anju's contributions and interests cross several artistic disciplines, an important element of CultureBrew.Art, and she brings extensive experience creating, producing, and showing artistic work.
Amy Mushinski joined the Canadian Opera Company as Public Affairs Manager in August 2005, and in 2017 assumed her current role of Associate Director, Public Affairs. She was previously with the Dominion Institute (Historica Canada), a small not-for-profit organization based in Toronto, dedicated to creating active and informed citizens through greater knowledge and appreciation of the Canadian story. Her responsibilities with the COC include advocacy, grant writing, community and sector relations, and liaising with the three levels of government supporting the company. Miss Mushinski is an active board member of Opera.ca and the Toronto Alliance for the Performing Arts. She serves as Chair of TAPA's advocacy committee, leading municipal advocacy efforts for the arts and culture sector in Toronto. After graduating from York University with a Bachelor of Arts in Political Science, Miss Mushinski worked for the Government of Ontario.
Sean Lee is an artist and curator exploring the notion of disability art and accessibility as the last avant-garde. His methodology reframes embodied difference as a means to resist traditional aesthetic idealities. Orienting towards a "crip horizon", Sean gestures towards the transformative possibilities of a world that desires the way disability can disrupt.
Sean holds a B.A. in Arts Management and Studio from the University of Toronto, Scarborough and is currently the Director of Programming at Tangled Art + Disability. Previous to this role, he was Tangled's inaugural Curator in Residence (2016) as well as Tangled's Gallery Manager (2017). Sean was involved with the launch of Tangled Art Gallery, and has been integral to countless exhibitions and public engagements throughout his tenure at Tangled Art + Disability.
In addition to his position at Tangled, Sean is an independent curator, lecturer, and advisor, adding his insights and perspectives to conversations surrounding Disability Arts across Canada and the United States. Sean currently sits on the board of CARFAC Ontario, Creative Users Projects and is a member of the Ontario Art Council's Deaf and Disability Advisory Committee and Toronto Art Council's Visual and Media Arts Committee.
Victoria Anne Warner (Research Coordinator) has been working in Disability Advocacy and Justice for over a decade. She discovered her passion for analysing, taking apart, and rebuilding access policies in the sci-fi convention world, and hasn't stopped since. She has worked with CUPE Ontario as the first Equity Representative for Workers with Disabilities, and her research led to the creation of new courses for union members across Canada on disability and ableism. She is currently interested in how to disrupt traditional power structures, and how she can implement those values in her work while making sure that previously unheard voices are not only brought to the table but valued.
Christopher Sonnemann is the Director of Technology for The National Ballet of Canada. An experienced IT Professional with 17 years' experience in Technology.
Christopher spent 10 years at the Canadian Football League, helping the league to transition to a new digital age. Developing custom software for player management and statistics collection to improve the in-game and online experience. Supporting and promoting the adoption of social media tools to facilitate increased fan engagement and assisting in the project management and development of infrastructure to support an improved website presence.
For the past 5.5 years Christopher has been helping the National Ballet of Canada adopt a stronger, more sophisticated, technology footprint. Providing improved infrastructure and championing the adoption of cloud technologies to reduce costs while providing better tools and access to staff.
Christopher is focused on developing custom software solutions to solve challenges unique to the Ballet, promoting the adoption of streaming technologies to increase exposure of the National Ballet of Canada and developing partnerships with peer Arts organizations to help solve common issues within the industry.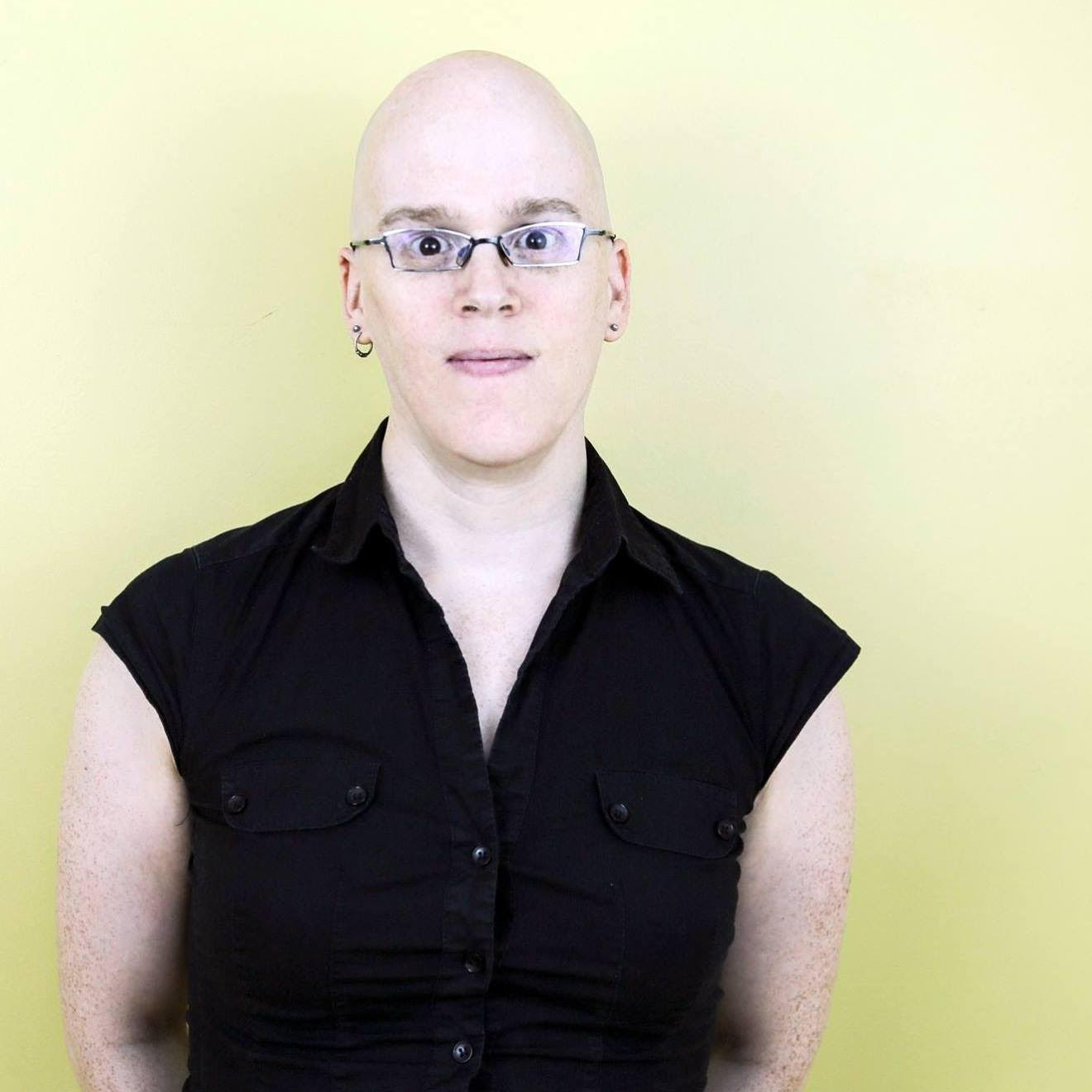 Jessa Agilo is an integrated arts producer with a three-decade career boosting social, economic, spatial, and digital justice for equity-seeking groups in Canadian arts and culture.  As Founder of ArtsPond, since 2014 Jessa has led ground-breaking efforts including de-gentrification (Groundstory), digital transformation of arts services (DigitalASO), open source software (Hatch Open), platform cooperatives (Artse United), creative land trusts (Groundtrust), shared charitable platforms (Arts Working Group), COVID-19 pandemic (I Lost My Gig Canada), and more. As a consultant, Jessa has helped grow such diverse companies as Creative Users Projects, Roseneath Theatre, Ontario Culture Days, Workman Arts, Queer Arts Festival, Dreamwalker Dance, and many more. Jessa is a mentor to young spatial and digital justice changemakers from Humber College, University of Toronto, Ryerson University, and Cultural Human Resource Council's Talent2Lead. She was recognized with the Humberto Santos Award in Business and Administration in 2006 and Toronto Arts Council's Leaders Lab in 2019.
DigitalASO + Artse United are two digital strategy initiatives led by ArtsPond with the support of Canada Council for the Arts' Digital Strategy Fund. Artse United is an emerging platform cooperative providing open source arts management and impact investing digital tools for small creators and producers in arts and culture. Phase 1 prioritizes the financial management needs of equity-seeking groups in the visual, performing, and disability arts. DigitalASO is a national strategic effort to bolster digital justice and foster an inclusive ecosystem for shared digital innovation in Canadian arts and culture. Phase 2 explores the scope and design of a Digital Arts Services Alliance to help break down traditional silos and steward a shared national strategy for the transformation of Canadian arts and culture to the digital world with a focus on underserved, equity-seeking groups. Through digital meetups and public consultations across Canada, the project will help connect national champions, strengthen literacy and regional advantages across the country, boost cross-disciplinary and cross-regional collaborations, and foster shared human-digital infrastructure and resources.