The Gathering: Online
Anti-Black Racism in the Arts
July 16, 2020 | 1-4pm via Zoom 
As a follow-up the panel on Navigating Precairty and ongoing inequities in arts funding for Indigenous, racialized, the deaf and disabled and other marginalized artists and arts organizations, and in this time of seeing the impacts of COVID-19 and police brutality against black bodies – queer, transgendered and straight, we are now convening a session to put forward the challenges of anti-Black racism in the arts.  The session will feature Black artists from diverse disciplines and focus on the extraordinary challenges such artists and arts organizations face, how they are dealing with them and what needs to be done to ensure anti-Black racism initiatives in the arts are focused, meaningful and aimed at bringing about societal and systemic change in the arts.
Registration: https://www.eventbrite.ca/e/the-gathering-online-tickets-105192573820
(If you registered for the ticket "Registration for all dates" you will receive the Zoom link for the new session on July 16 and do not need to register again for this session).
Panelists: 
– Kevin A. Ormsby
– Coco Murry
– Randell Adjei
– Itah Sadu
– Gordon Shadrack
– Syrus Marcus Ware
– Pamela Edmonds
– Mark V. Campbell
– Onika Powell
Bios:
Kevin A. Ormsby 
Program Manager of Cultural Pluralism in the Arts Movement Ontario (CPAMO), Kevin is also the Artistic Director of KasheDance, movement coach and Arts Marketing Consultant. The Ontario Arts Council's Chalmers Fellowship recipient (2017), KM Hunter Dance Award Nominee (2016), Toronto Arts Council's Cultural Leaders Lab Fellow (2015) and The Canada Council for the Arts' Victor Martyn Lynch – Staunton Award 2014 recipient for outstanding achievement by a mid career artist, he has many interests in the creative practice and administration in dance. He has honed his passion for dance, advocacy, writing and education while performing with various companies and projects in Canada, the Caribbean and the United States.
Kevin is an adjunct artist with the Dance Exchange (Washington D.C), was a company member of Garth Fagan Dance (NY), Ballet Creole's Assistant to the Artistic Director and Marketing / Outreach Coordinator, and performed in works by Gerry Trentham. Wind in the Leaves Collective, Marie Josee Chartier, Allison Cummings, Ron K. Brown, Menaka Thakkur, Mark Morris and Bill T. Jones. He sat on the Toronto Arts Council's Dance Committee (2012-2015), the Community Arts Programs Committee (2009 -2012) and is a Board Member at Prologue to the Performing Arts, Nia Arts Center and is Co-Vice President, Chair of the Dance Companies National Standing Council and the Pluralism Advisory Committee at Canadian Dance Assembly.
Coco Murray 
Collette "Coco" Murray is a dance educator, cultural arts programmer, mentor and dance instructor.   Murray is Artistic Director of Coco Collective and a mobile, dance education business offering culturally responsive arts projects that represent African and Caribbean arts (www.misscocomurray.com).  With a commitment to the Black experience, arts education and socially engaged community arts projects, Collette finalizes her MEd research on the successes and challenges of cultural arts educators in the Ontario education system.   Murray holds an Honours BA in Race, Ethnicity and Indigeneity from York University, a Sociology BA from University of Toronto. Currently, focusing on Black arts mentorship in dance, she creates programming using an equity lens. Coco is recognized as one of 100 Accomplished Black Canadian Women in 2020 and the 2019 Toronto Arts Foundation's Community Arts Award for transforming local communities through art. She is a contributing writer in dance media with the Dance Current magazine and Danse Collection Danse.
Randell Adjei
Randell Adjei is an entrepreneur, speaker and spoken word practitioner who uses his gifts to empower through Edutainment. He is the founder of one of Toronto's largest youth led initiatives; Reaching Intelligent Souls Everywhere (R.I.S.E Edutainment). In 2018, R.I.S.E received the Toronto Arts Foundation's, Mayor's Youth Arts Award. Randell is the author of "I am Not my struggles," a powerful Anthology released in 2018. He is a cohort 2 Studio Y MaRS DD Fellow and 1 of 4 coaches involved in the Toronto Public Library (Poetry Saved Our Lives) project.
Randell was the Black Canadian Awards – Best Spoken Word award winner in 2015. Randell was also named CBC's Metro Morning's Torontonian of the Year in 2015 and NOW Magazines Local Hero in May 2017. Randell recently opened up for President Barack Obama at the Economic Club of Canada. He has also opened up for Terry Crews, Paul Mooney, Saul Williams and Mayor John Tory.
Itah Sadu
Owner of Toronto bookstore A Different Booklist, Itah Sadu is also an author and story-teller. She's heavily involved in North York activism, particularly in the Jane Street and Finch Avenue neighbourhood of the city. She has developed youth programs that serve as models for job placement opportunities, skills development and leaders-in-training programming to youths, plus the Walk for Excellence, in partnership with York University, to help empower graduating students from the Jane and Finch neighbourhood. She's a founding member of the Underground Freedom Ride, which celebrates Emancipation Day. She has designed, developed and implemented programs for youths in Aboriginal and racialized communities who reside in high density neighbourhoods. She's also a Harry Jerome Scholarship Trustee. Her books are adopted by schools into the curriculum. She's also a founding member of MY People Literary Awards and the Black Book Affair.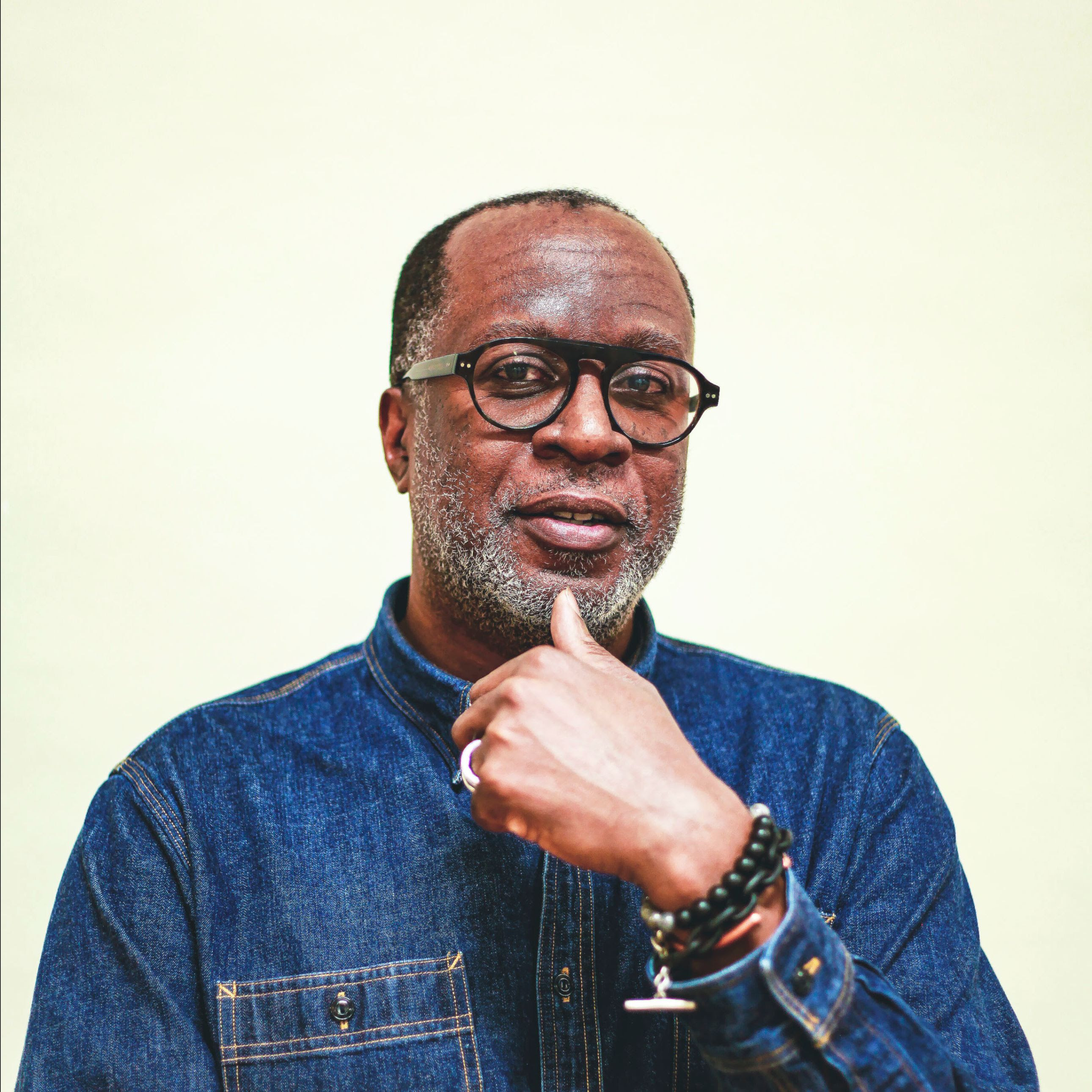 Gordon Shadrach 
Toronto-based artist Gordon Shadrach was born and raised in Brampton, Ontario in 1966. Gordon started painting in 2013 and paints in oil and acrylic on wood. He has exhibited in solo and group art shows in Canada and the United States. He works from photographs at his in-home studio. He received his B. Des. (MAAD) from OCAD University and has a Master of Education degree from Niagara University. In the Spring of 2018, Gordon's painting, "In Conversation", was included in an exhibit developed by the Royal Ontario Museum titled, "Here We Are Here: Black Canadian Contemporary Art". Later in 2018 the exhibit went on tour and was presented at the Montreal Museum of Fine Arts and at the Art Gallery of Nova Scotia in 2019. Aside from his portraits, Gordon is known for his insightful artist's talks and has appeared as a panelist on TVO's the Agenda and CBC Radio's Metro Morning.
Syrus Marcus Ware 
Syrus is a Vanier scholar, visual artist, activist, curator and educator. Syrus uses painting, installation and performance to explore social justice frameworks and black activist culture, and he's shown widely in galleries and festivals across Canada. He is a core-team member of Black Lives Matter – Toronto, a part of the Performance Disability Art Collective, and a PhD candidate at York University in the Faculty of Environmental Studies. His on-going curatorial work includes That's So Gay (Gladstone Hotel, 2016-2019) and BlacknessYes!/Blockorama.
Pamela Edmonds 
With just over 20 years of curatorial, administrative and educational experience in various arts institutions across the country, Pamela Edmonds has been an advocate for inclusive curatorial practices and cultural equity in the visual arts throughout her career. This is evidenced by her work with numerous collectives and grassroots organizations including Third Space Art Projects, a curatorial collective focused on program development from an intercultural perspective, and most recently with the We Curate, We Critique Collective, a mentorship and networking initiative for Black Canadian writers and curators. Originally from Montreal, she holds a BFA in Studio Art/Art History and an MA in Art History from Concordia University. She began her curatorial career in Halifax beginning in the late 1990's, holding programming positions at the Anna Leonowens Gallery (Nova Scotia College of Art and Design University), the Art Gallery of Nova Scotia, Dalhousie Art Gallery, Mount Saint Vincent University and the Centre for Arts Tapes to name a few. She has also held curatorial positions at A Space Gallery, (Toronto), the Art Gallery of Peterborough, Thames Art Gallery (Chatham) and is currently the Senior Curator at the McMaster Museum of Art in Hamilton, Ontario. More information on her projects can be found at pe-curates.space.
Mark V. Campbell 
Mark V. Campbell is a DJ, scholar and curator. His research explores the relationships between Afrosonic innovations and notions of the human. As co-founder of the Bigger than Hip Hop radio show in 1997 and founder at Northside Hip Hop Archive in 2010, Mark has spent two decades in the Toronto hip hop scene operating as both a DJ and a Curator. Dr. Campbell recently published …Everything Remains Raw: Photographing Toronto hip hop Culture from Analogue to Digital as part of his recently curated Contact Festival exhibition at the McMichael Canadian Art Collection. He has published widely, with essays appearing in the Southern Journal of Canadian Studies, Souls: A Critical Journal of Black Politics, Culture and Society and the Journal of World Popular Music.  His popular writing can be found in various public sources, such as the Globe & Mail, the Toronto Star as well as hip hop magazines such as Urbanology.
Onika Powell 
Born and raised to dance in Toronto, Onika "Neeks" Powell brings over 15 years of experience in the arts as a full time dancer, performer and teacher with work spanning as far as the Caribbean, Europe, Asia and Africa. Onika is an alumni of York University with a degree in Public Service and Liberal studies. Currently, she proudly takes on the role of Artistic Director for the community arts organization, VIBE Arts; and proudly provides a professional focus on mentorship. Prior to VIBE Arts, Onika co-founded and maintains the role of Director of the non-profit dance company, D'LYFE (Dance, Let Your Feet Explore). D'LYFE fosters and provides a platform for an abundance of talent found in Toronto's under-resourced spaces. In the past 5 years, the company boasts the engagement of young dancers with over 30 professional and international artists. To celebrate her successes, Onika was featured on CBC's The National, as part of the award-winning series 'HerStory in Black'.
In addition, Onika is also co-owner of a creative service and consultation company, GoLeft Creatives. Most recent projects have included commissioned work for Kuumba25, services for the Jamaica Music Conference, Carnival design & presentation for Toronto and Bermuda, Nuit Blanche and dance programming for Toronto Public Library. Her years of experience and passion for the arts provide insight within (and outside) the art sector. Grateful for the lessons learned and thankful for priceless opportunities, Onika remains humble, always ready to learn, and excited to teach others continuing her mission of being a voice for the Black and Caribbean community.