The Gathering Fall 2020
Exploring Anti-Black Racism in the Arts and Thinking Digitally: Integrative Strategies for IBPOC Arts Practices
DEC. 11: DEEPENING SECTORAL CHANGE IN THE ARTS
Building A Community Of Practice Through Organizing Sectoral Change 
Dec. 11 | Time: 10:15 am
With the weight of what is needed to bring about positive changes on anti-Black racism in the arts, it is important for artists and arts organizations to work with each other to engage in sectoral change, i.e., initiatives that can change both individual organizations and an artistic discipline.  This session examines a number of initiatives that are working in the disciplines of dance, theatre, literature, academia and digital technology to support sectoral changes that will have far-reaching impact for Black artists and arts organizations.
Panelists:  
Kristin Moriah is an Assistant Professor of English at Queen's University in Kingston, Ontario. She completed her Ph.D. in African American Culture and English literature at the CUNY Graduate Center. She is currently a Colored Conventions Project (CCP) Teaching Fellow and Penn State University Center for Black Digital Research Partner. Her academic work can be found in American Quarterly, PAJ: A Journal of Performance and Art, Theatre Research in Canada/Recherches théâtrales au Canada and Canadian Theatre Review. Her research interests include Sound Studies and black feminist performance, particularly the circulation of African American performance within the black diaspora and its influence on the formation of national identity. Her work has been supported by fellowships from the Social Sciences and Research Council of Canada, the Rare Book School at the University of Virginia, and the Harry Ransom Center.
Lesley Fletcher is the Executive Director of the League of Canadian Poets. Lesley has worked throughout the publishing industry as a community organizer, editor, bookseller, social media manager, and program coordinator. She also acts as a freelance writer (with a variety of pennames) and her work has been published on websites around the world.  She cannot resist a bookstore, a library, a dog, or a new houseplant.
Lynnette Young Overby is Professor of Theatre and Deputy Director of the Community Engagement Initiative at the University of Delaware and Artistic Director for the Sharing Our Legacy Dance Theatre Ensemble. She served as one of 10 dance educators responsible for the development of the National Core Arts Standards. Overby's leadership roles have included serving as President of the National Dance Association, the Michigan Dance Council and the Delaware Dance Education Organization. She currently serves as Director of Research for the dance and the Child international organization. She is the author or editor of over 60 publications including 14 edited, co-authored and authored books. Her honors include the 2018 Lifetime Achievement Award from the National Dance Education Organization.
Mercy Nabirye is a consultant for African Diaspora arts and through her company Kauma Arts, she works with individuals and organisations on strategic programmes to connect communities globally, raise profiles, the practice and awareness of these diverse arts. She is a fellow of the Windsor Leadership as well as The Royal Society for the Encouragement of the Arts. She serves as a Trustee on several boards in the UK, USA and Africa. She is currently working as a consultant with One Dance UK, Royal Borough of Greenwich, Birmingham Royal Ballet and more.
Prior leadership roles include Finance Manager for Apples and Snakes a literary and performance poetry organisation; Operations Manager for Arts Council England's – Creative Partnerships Kent schools programme; Finance/Co-Director for Future Creatives Kent – Children and young people's creative learning; Director of the Association of Dance of the African Diaspora (ADAD); Head of Dance of the African Diaspora (DAD) at One Dance UK.
Her artistic background is Performing Arts, Film/photography, writer, dance choreography, practitioner and drummer. She has recently been appointed co-chair of a newly established International committee for the USA-based International Association of Blacks in Dance (IABD), which will share understanding, concerns, education and address growth and development of the global representation of Blacks in Dance.
Barry Hughson joined The National Ballet of Canada as Executive Director in 2014, partnering with Karen Kain to accelerate the company's trajectory of artistic growth, fiscal responsibility, community engagement and international acclaim.
In 1988, Mr. Hughson began his professional career as a dancer with The Washington Ballet, performing at the Kennedy Center and internationally. After retiring as a performer, he served as Executive Director at a variety of arts institutions in the US, including The Warner Theatre, Complexions Contemporary Ballet, American Repertory Ballet, Atlanta Ballet and Boston Ballet. Mr. Hughson is deeply engaged with the international arts community and is sought-after as a speaker at industry events around the world. For nine years, he served on the board of Dance/USA, North America's largest service organization for professional dance. In partnership with Dance/USA and The Royal Ballet, Mr. Hughson spearheaded the first meeting of North American and European executive dance leadership in 2015.
In Canada, Mr. Hughson serves as Vice-Chair of the Canadian Dance Assembly and as a member of the Coordinating Committee for Respectful Workplaces in the Arts, where he chaired the working group responsible for the development of a nationwide Code of Conduct for the Live Performing Arts.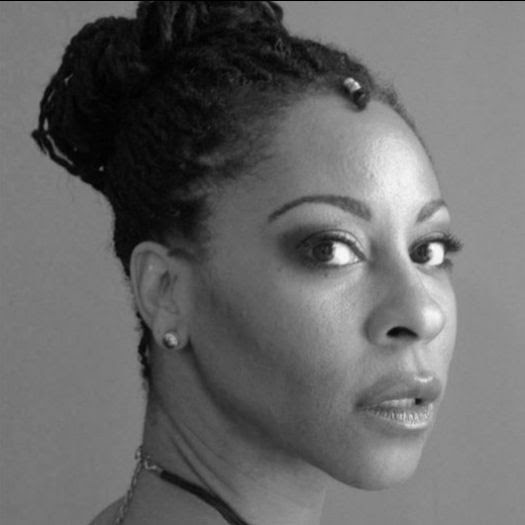 Theresa Ruth Howard Began her training at the Philadelphia School of Dance Arts under Marion Cuyjet. The later she later studied at the Pennsylvania Ballet School before being her professional career at the age of 12 with the Philadelphia Civic Ballet Company. She was a member of the Dance Theater of Harlem, a founding member of Armitage Gone! Dance has worked extensively with choreographer Donald Byrd, and has been a guest artist with Complex-ions Contemporary Ballet. As a dance educator Ms. Howard was a member of the Ballet Faculty at the Ailey School, for over 20 years, and has taught and choreographed internationally in conservatories, universities, festivals, and intensives.
As a writer Ms. Howard written for: The Source, Pointe, Expressions (Italy), and Tanz (Germany) Magazines, and is a contributing writer for Dance Magazine. Her articles on body image lead her to create mybodymyimage.com blog which offers tools (specifically for dancers) to create a healthier sense of self through principals of: Respect, Acceptance and Appreciation.  In 2019 she was invited to be a Jacob's Pillow Scholar in Residence. Her Pillow Talk: Remembering Arthur Mitchell with founding DTH members Virginia Johnson, former principal dancer and current Artistic Director of DTH, and former soloist and Ballet Mistress Gayle Mckinney not only drew the largest audience for a Pillow Talk to date, but also received a standing ovation, the first in Pillow history.
In 2015 Ms. Howard founded Memoirs of Blacks in Ballet (MoBBallet.org) a digital platform that preserves, presents, and promotes the Memoirs of Blacks in Ballet. She is a respected advocate and leader in the conversations surrounding diversity and culture in Ballet and the arts and is an internationally sought after diversity strategist, speaker and consultant. For the past four years she has been a member of the design team for the Dutch National Ballet's (DNB) the bi-annual conference Position Ballet a convening of over 40 European and international companies to discuss issues including: Heritage, Identity, Diversity, and the culture of Ballet.
Jessica Kirk is a cultural curator and researcher based in Toronto, whose creative practice is rooted in racial justice and community care. Jessica is the current Membership, Equity, and Engagement Coordinator for The Writers' Union of Canada where she initiated BIPOC Writers Connect, a literary mentorship program for emerging Black, Indigenous and racialized writers. She co-founded multidisciplinary collective Way Past Kennedy Road and is the co-founder of Black Graduation at the University of Toronto. Jessica holds a B.Sc. in Psychology from the University of Toronto and an M.A. in Social Justice Education from the Ontario Institute for Studies in Education, where she submitted her thesis entitled Mapping Livable Geographies: Black Radical Praxis within and beyond Toronto. Jessica's writing has appeared in both academic and literary publications, including The Canadian Geographer, Cartographies of Blackness and Black Indigeneities, and This Magazine.
Artistic Director of KasheDance and Program Manager at Cultural Pluralism in the Arts Movement Ontario (CPAMO), Kevin A. Ormsby has performed with companies in Canada, USA and the Caribbean. The Canada Council for the Arts' Victor Martyn Lynch – Staunton Award recipient and TAC Cultural Leaders Fellow, has been a Guest Artist at the University of the West Indies (Mona),  Philip  Sherlock Centre for the Creative Arts,  University of Wisconsin – Madison and Northwestern University.  Kevin's research and creative practice through his company's technical approach to dance exists in a space of constant interrogation and navigation of Caribbean cultural nuances towards, a methodology of understanding space in creation, research, and presentation. He is on the Boards of Dance Collection Danse, Toronto Alliance for the Performing Arts and Nia Centre for the Arts.
Moderated by:
Timea Wharton-Suri is an arts executive, curator, and producer who has collaborated with organizations to engage, entertain, and educate communities for 20 years. She performed with some of Toronto's African Diasporic dance companies for a decade and has curated or produced projects with TO Live, Toronto Dance Theatre, Holla Jazz, Toronto Comic Arts Festival, North York Arts and Beam Suntory. Timea earned a BFA in Dance, an MBA, and an Arts and Media Management Graduate Diploma from York University. She has held administrative positions with the Dancer Transition Resource Centre, TVOntario, and Toronto Arts Council, and is currently the Chair of The Dance Current. In the fall of 2020, Timea became dance Immersion's Program Director.
---
Grow with Digital with Kevin Howell
Dec. 11 | Time: 12pm
New York-based strategic solutions company, The Anchor Group works closely with clients to develop proven growth strategies, implement processes and solutions to enable operational excellence. Taking an organizational centric approach to engage the idea of growth through digital transformation in the sector. Grow with digital unlocks steps and patterns that art-based organizations, companies,  and professionals should be taking to maximize their significant assets. Grow with Digital Assessment will help answering several questions:
Are you adequately engaging your audiences and talent networks to grow your organization / programming success?
 Are you adequately unlocking the value of your relationships as cultural capital?
Do you have the right structure to access the funding you need to support your growth?
How effective are you leveraging data to grow your programs?
WE INVITE  YOU TO PARTICIPATE: 
Grow with Digital Assessment will be online Monday, November 30, 2020. Interested participants will have 7-days to complete the Assessment and the completed answers will be sent back to the participating organizations. Each organization that completes the Assessment will receive an analysis of their results and a Best-Practice Report that outlines ways to advance its success leveraging data and technology. https://www.anchordigitalgroup.com/cpamo-assessment/
Phase 2: Presentation of Results at the Gathering Fall 2020 (no organizations will be named in this Presentation. Grow with Digital  Assessment findings and offers insights and best practices for going forward will inform the sector. We encourage you to invite employees to the session.
Presented by Kevin Howell, MBA | CEO of Anchor Group NA Corp
Kevin holds an MBA in Finance & Accounting, possesses strong international business, financial management, business strategy development, and analytical expertise. He spent almost 20 years of his life perfecting his craft as a global strategy and financial management professional. He is now an entrepreneur and has worked at E&Y and Price Waterhouse Coopers.
---
Empowering the Voice of Youth in Creative Strategy Thinking
Dec. 11 | Time: 12:35 pm 
Presenter: Ahdri Zhina Mandiela
black stage canada: a check-in with poet & theatre artist, ahdri zhina mandiela; where young black artists & arts workers connect on a national scope, about self-definitions and demographics, current work, innovating the platforms, changes they need, and their futures past the glass windows of accessibility in canada's performance scenes.
black stage canada (the larger project): mandiela is currently instigating a media and cultural push specifically aimed at tackling anti-black racism in the arts; focusing on black youth and their future as artists and arts workers. her intent is to support young people on 'getting a foot in the door' in mainstream arts organizations across the country… facilitating actions, connections, and dialogue for 'mainstream', small, and marginalized performance organizations to get on board with changing the culture of real or perceived inaccessibility.
ahdri zhina mandiela is an award-winning poet and theatre artist, well-known for her innovative theatre practice in Canada. Since the late 70's she's worked as a performance poet with readings, lectures, and workshops around the world. As dramaturg or director of countless play scripts, performance pieces, mainstage and touring productions, and especially as the founder/artistic director of b current performing arts, she has profoundly influenced and nurtured new and seasoned artists; particularly young women artists.
---
The  Gathering Fall 2020 Artist Showcase 
David Bontemps is a pianist and composer who lives in Montreal. He studied music in Port-au-Prince with Serge Villedrouin, and successfully participated in Caribbean piano competitions. In 2007, he recorded the Offrandes Vodouesques, a set of 24 melodies by Werner Jaegerhuber with Chantal Lavigne, soprano. He is the leader of the creole-jazz quintet Makaya, nominated for the TD Grand Jazz Award in 2010. In 2011, he obtained a grant from the Conseil des Arts et des Lettres du Québec and the Canada Council for the Arts to produce Vibrations, a disc dedicated to his best piano works, followed by Gede Nibo in 2017. In 2015, he composed and recorded the music of Through Positive Eyes – Haiti, UCLA, a project of 12 films to fight discrimination against HIV people. In 2020, choreographer Kevin Ormsby chose his composition Traces for his creation for the National Ballet of Canada.
---
For more information and to register: 
The schedule is available here in pdf
The description of each session is available here in pdf
Register on Eventbrite: https://the-gathering-fall-2020.eventbrite.ca
Important: All the keynotes and panel sessions will be recorded and then made available for viewing to the public, with the exception of Small Group Discussion. Performances and virtual visual exhibitions will not be recorded and only showcased once.
Accessibility: all sessions except the Mayor's Roundtable will be via Zoom. We will have Otter.ai live transcribed available for all panels (except the breakrooms section), ASL will be provided for some sessions which will be determined closer to the date. Please let us know if you have any questions or accessibility needs.
FOR MORE INFORMATION:
Kevin A. Ormsby,  Program Manager, CPAMO
programming@cpamo.org or (416) 899-9448
In collaboration with: