The Gathering Fall 2020
Exploring Anti-Black Racism in the Arts and Thinking Digitally: Integrative Strategies for IBPOC Arts Practices

December 9,  2020:
KEYNOTE SPEAKER:  Weaving New Legacies of Knowing 
 

Diane Roberts is an accomplished director, dramaturge, writer and cultural animator, who has collaborated with innovative theatre visionaries and interdisciplinary artists for the past 30 years. Her directorial and dramaturgical work has been seen on stages across Canada and her reputation as a mentor, teacher and community collaborator is nationally and internationally recognized. She is a PhD candidate in Interdisciplinary Studies at Concordia University in Montreal, a 2019 Pierre Elliott Trudeau Foundation Scholar and a 2020 Joseph-Armand Bombardier Canada Graduate Scholarship award holder. Diane's celebrated Arrivals Legacy Project www.arrivalslegacy.com has birthed new Interdisciplinary works across Canada, throughout the Americas, in the UK, Europe, Africa and the Caribbean. This work has allowed her to articulate, cultivate and realise a vision for theatre that encourages Indigenous ways of knowing as a stepping stone to creative expression. 
 
---

Addressing Harassment, Discrimination and Erasure of Black Arts Presence 
Dec. 9 | Time: 10:30am 

We bring our histories to work with us! Black artists / Arts organizations hold a lot of the historical marginalization Where can we begin to understand a conversation rooted in a history of violence, silencing and erasure? In what ways do these still manifest itself in the Arts? What do we hope to gain from this knowledge and its impact on artists and arts organizations working in black arts practices? There have been bureaucratic barriers to sustainability and underfunding for many black arts organizations. How do we begin to galvanize solidarity, understand IBPOC based harassment and discrimination? The plenary invites three speakers to unpack the subject with a focus on shifting the erasure of black arts presence.

Panelists:  



Robert Ball
Born in Toronto, Robert Ball attended Claude Watson Arts Program and later studied part time at Humber College. Robert has traveled to and performed in over 60 countries as a featured vocalist and a headliner with Royal Caribbean International. Robert is a versatile singer songwriter with a Soulful voice and Jazz sensibilities. He has been a part of various Musical Theater readings and workshops working with Tony Winner Lillias White and Oscar and Grammy Nominee Carol Woods. Opening up for artists such as Mary Mary, Keshia Chante, Mya, Big Freeda among others. His original music has appeared in 'Degrassi' and has aired on radio stations in Europe, Canada & the United States. He toured his EP "Need" & single "Breathe" throughout Toronto and many PRIDE circuits including Brooklyn Pride, DC pride and Jamaica Pride. Also making appearances on TV outlets CTV, CP24, Bold TV, Rogers Nighttime & Daytime on Rogers, Headlined – Casa Loma "Soul in the City", Friday Night Live at the ROM. Most recently joining the Stratford Festival for its 2020 season as a lead in the brand new Steven Page (formerly of Barenaked Ladies) musical 'Here's What It Takes'. Robert is a steering committee member of 'BGMN' (Black Gay Men's Network of Ontario), a mentor and teaching artist with NIA Centre for the Arts and a 'Council /Circle Member' with ACT (A Coming Together – Black Actors / Artists / Employees of the Stratford Festival). His music is available on all steaming outlets. www.RobertBallMusic.com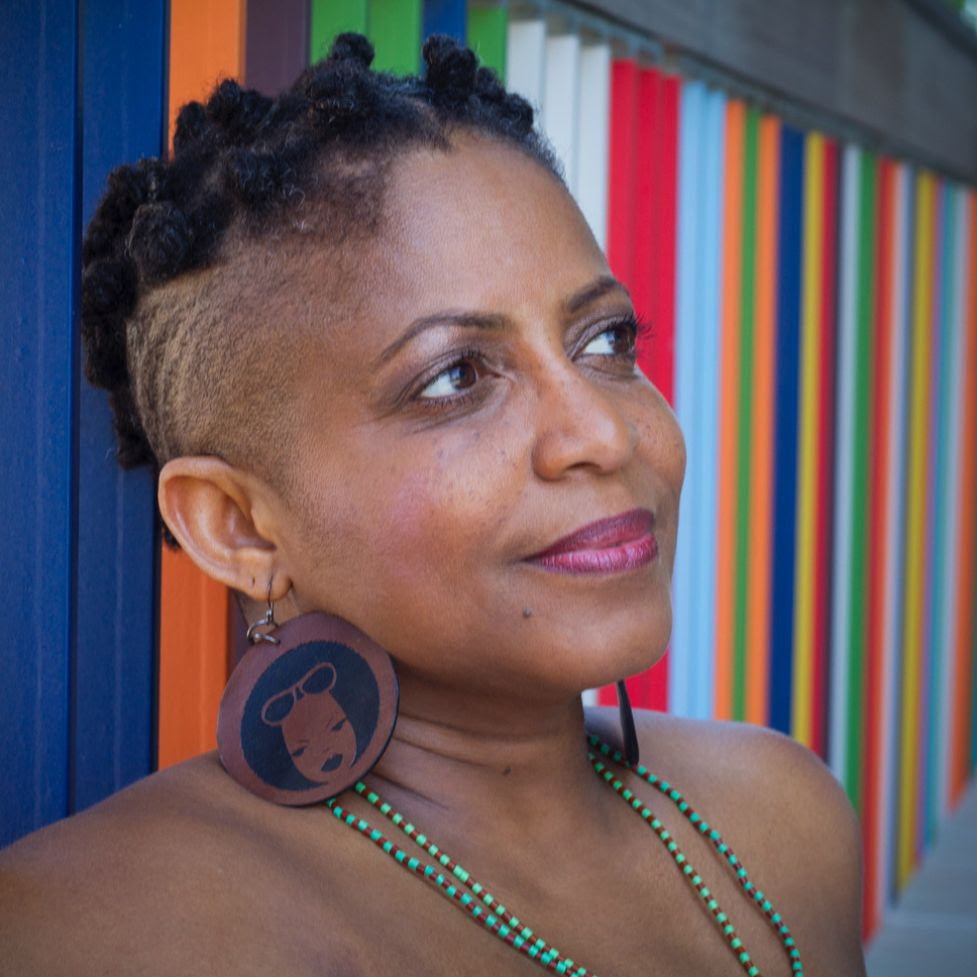 Charmaine Headley
As Co-Founding Artistic Director of COBA, Collective of Black Artists, Charmaine Headley is a champion of Africanist dance. Through her work as an artist, choreographer, teacher and mentor she advocates for the recognition and inclusion of the contributions of ethno-cultural dance practices in Canadian dance history and culture. Headley pushes for a broadened societal appreciation of these art forms and advocates for reflexivity within curricula. Mother of one, a graduate of the School of Toronto Dance Theatre and a strong believer in the healing power of dance, Headley holds an honours diploma in Gerontology/ Activation Coordination and has created a movement-based senior's program for her Master's thesis at York University. Headley uses her choreographic voice to address socio-political and cultural inequity. She draws on Africanist forms, physically and metaphorically, to speak in a contemporary voice. More recently Headley utilizes her artform and creativity to address wellness. Her programming integrates movement with culturally relative resources/themes to create and develop programming that promotes mental and emotional health.



Marcel Stewart
I am my ancestors' wildest dreams! An actor, writer, dope mc, arts educator, and organizer who LOVES vacuuming the house while listening to the soundtrack to Waiting to Exhale! I am a Black man of Jamaican heritage, born in the UK but raised in Canada. I am a product of colonialism, and am actively working every day to decolonize myself. It is my responsibility, as a Black artist, to carry those who have come before me by affirming our contemporary stories, emotions and ideas through art. It is also important for me to explore the intersections of race and gender, particularly Blackness and masculinity. Breaking down silos by bridging the gap between communities is a core value of mine as an artist. As is genuine kindness, not to be confused with softness. Communication and active listening are the pillars that hold up those core values. I often return to the questions: Who am I? How am I? How did I get here? Who have I lost? What is my purpose? 

Moderator: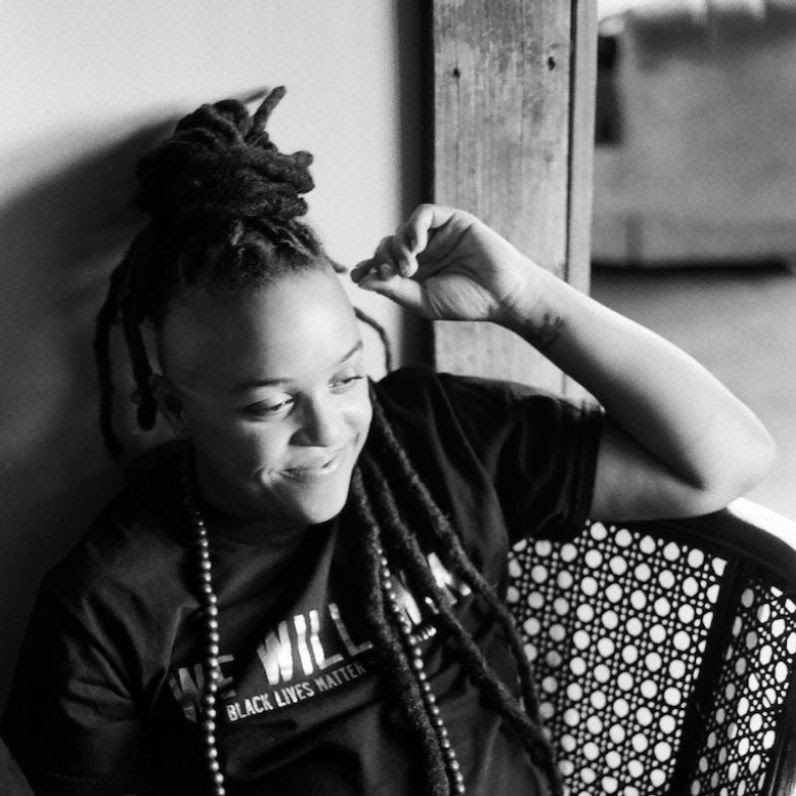 Syrus Marcus Ware 
Syrus is a Vanier scholar, visual artist, activist, curator and educator. Syrus uses painting, installation and performance to explore social justice frameworks and black activist culture, and he's shown widely in galleries and festivals across Canada. He is a core-team member of Black Lives Matter – Toronto, a part of the Performance Disability Art Collective, and a PhD candidate at York University in the Faculty of Environmental Studies. His on-going curatorial work includes That's So Gay (Gladstone Hotel, 2016-2019) and BlacknessYes!/Blockorama.
 
---

Exploring Documenting and Mapping Black Arts Practices / Spaces and Places
Dec. 9 | Time: 1:30pm 

Art, community, creative interactions are often tied into the spaces where black bodies converge. Those spaces are not always performing arts venues, however, there are places where black lives are performed. As part of shaping Canada's Culture, black creative histories in performance has rarely been documented. Our stories in the creative sector are often relegated to the "one offs". Yet, black creatives think and access the body, subject and interact with space / places differently. With demographic data and surveys indicating that Afro-Canadians interact with the Arts differently. What are some of these untold stories? The plenary will begin to unpack the ways in which Black arts practices are documented, researched and preserved for future artists and creators. 


Panelists:
 
Emilie Jabouin
Emilie Jabouin is a researcher, a contemporary and Haitian traditional dancer, and a producer completing her PhD in the joint Ryerson/York Communication and Culture program. She (or they) is committed to expressing and producing stories for personal and collective healing by merging her art and research practices. She runs her newly formed dance, research and production company, Emirj Projects, which offers research, production and artistic services to help creatives manifest their vision. Emilie is working on many projects including her own dance story and the co-production of a short science fiction film. Emilie is enriching her dance background in Ballet, jazz and contemporary, by focusing on traditional Caribbean and Central African dance forms. A communications scholar with a background in political science and gender studies, Emilie engages with the archives to share the history of Black women's organizing, her findings on Black life, health and the arts in Canada.
 
Michèle Moss
Michèle Moss (BEd, MA) is a dancer, choreographer, researcher and community educator. She considers herself a citizen of the world; born in the UK of Jamaican and British parents, raised in Liverpool, London and Montréal, resident of Calgary for the last forty years. She is currently Associate Professor and is serving as Chair of the Dance in the School of Creative and Performing Arts (SCPA) at the University of Calgary in Calgary, Alberta, Canada. She greatly enjoys her UCalgary teaching, research as well as civic and national choreographic commissions, international teaching and the many opportunities to conduct ethnographic research in the field, namely in NYC, and West Africa. Her teaching focus is jazz dance technique, from authentic to Afro-Futurism, global dance practices and pedagogy. Moss's research mostly takes the form of creation projects but also includes numerous writing projects, articles and book chapters that move from page to stage and back again.  In the middle of the current pandemic the next projects include a drive-in dance spectacle with DJD (Decidedly Jazz Danceworks EST. 1984) a concert jazz dance company she cofounded. 
Paulina O'Kieffe-Anthony
Paulina O'Kieffe-Anthony is an award winning Toronto artist, producer, arts educator, cultural connector and creative consultant.
A member of the League of Poets and associate member of the PlayWriters Guild, her high level accomplishments include being featured in When Sisters Speak, co-producing the Spoken Soul Festival, and representing Toronto as a 2x national team finalist in the Canadian Festival Of Spoken Word. In 2019 she was a TEDx speaker and in 2020 an excerpt of her play How Jab Jab Saved the Pretty Mas was featured as part of Piece of Mine's Black Women in Theatre Festival. Paulina's work has been featured in media on Bell Fibe TV, Huffington Post Canada, AfroGlobal TV, Metro Morning and CBC Morning and published in 3 anthologies and 1 book. Paulina was recognized as one of 150 Black Women Making Herstory (as featured on CBC) for her contribution to building the arts scene in Toronto.


Moderator: 


Mercy Nabirye
Mercy Nabirye is a consultant for African Diaspora arts and through her company Kauma Arts, she works with individuals and organisations on strategic programmes to connect communities globally, raise profiles, the practice and awareness of these diverse arts. She is a fellow of the Windsor Leadership as well as The Royal Society for the Encouragement of the Arts. She serves as a Trustee on several boards in the UK, USA and Africa. She is currently working as a consultant with OneDance UK, Royal Borough of Greenwich, Birmingham Royal Ballet and more.

Prior leadership roles include Finance Manager for Apples and Snakes a literary and performance poetry organisation; Operations Manager for Arts Council England's – Creative Partnerships Kent schools programme; Finance/Co-Director for Future Creatives Kent – Children and young people's creative learning; Director of the Association of Dance of the African Diaspora (ADAD); Head of Dance of the African Diaspora(DAD) at One Dance UK.  Her artistic background is Performing Arts, Film/photography, writer, dance choreography, practitioner and drummer. She has recently been appointed co-chair of a newly established International committee for the USA-based International Association of Blacks in Dance (IABD), which will share understanding, concerns, education and address growth and development of the global representation of Blacks in Dance.
 
---

CPAMO GATHERING  FALL 2020 ARTIST  SHOWCASE


Samson Bonkeabantu Brown | Dec. 9 | Time: 11:10am 
Samson Bonkeabantu Brown is a sangoma, ngaka, inyanga, hoodoo, traditional healer, multidisciplinary artist and playwright. His primary focus is on spiritual healing, ancestral veneration, trans advocacy and the arts. He uses the arts (primarily as an actor and playwright) to create visibility for men of trans experience and to educate the general public on trans issues. He has been tasked by his ancestors to shed light on how ancestral veneration can assist with healing the self and living in our purpose.



Rhodnie Desir | Dec. 9 | Time: 3:30pm 
Désir has over 12 years of experience as a choreographer, a public speaker, and a strategist of large-scale cultural initiatives.  Creator of fifteen dance works (RD Creations), her unique choreographic-documentary and Afro-contemporary artistic signature has brought her around the world were she produced the trailblazing project BOW'T TRAIL (www.bowttrail.com) in six countries in the Americas, and participated in the Programmation Culturelle Francophone at the 2016 Olympic Games (Brazil), among others. Winner of the 2016 Grand Prix Lys de la Diversité and President of Montréal, arts interculturels, she is frequently approached by arts councils to serve on their juries (CAC, CALQ, CAM). She hopes to use her knowledge to support initiatives focussing on innovation, equity, the power of art, and citizen speech. In 2020, she breaks two glass ceilings by receiving the GRAND PRIX of the Prix de la danse de Montréal – making her the first Black person and the youngest choreographer to receive this honor for her choreographic work BOW'T TRAIL Rétropek and her BOW'T TRAIL initiative. Her company RD Créations also received the ENVOL AWARD the same year. https://ici.artv.ca/bowttrail/fr 


Esie Mensah | Dec. 9 | Time: 3:45pm
Esie is a multifaceted artist whose creative footprint extends to many genres, disciplines and regions. As a dancer, choreographer, movement director and speaker, Esie brings her mastery in storytelling to audiences as diverse as her experience. From working with megastars like Rihanna, Drake and Arcade Fire to historic brands like Coca Cola, Luminato, TIFF, ROM, Shaw Festival, Soulpepper Theatre and Raptors (to name a few), Esie shows no sign of slowing down.  Through her work in dance, Esie stepped out of her comfort zone to dive into public speaking and was a featured speaker at TEDxToronto 2019. She spoke about her experience as a dark-skinned dancer and creating her Dora nominated production Shades – a work that uncovers the process of healing from shadeism/colorism in the Black community. 

Esie is currently using her voice to bring more inclusive practices to the Canadian dance industry, and continues to touch more and more communities that surround her, worldwide!
---

For more information and  to register: 
The schedule is available here in pdf
The description of each session is available here in pdf

Register on Eventbrite: https://the-gathering-fall-2020.eventbrite.ca

Important: All the keynotes and panel sessions will be recorded and then made available for viewing to the public, with the exception of Small Group Discussion. Performances and virtual visual exhibitions will not be recorded and only showcased once.  
Accessibility: all sessions except the Mayor's Roundtable will be via Zoom. We will have Otter.ai live transcribed available for all panels (except the breakrooms section), ASL will be provided for some sessions which will be determined closer to the date. Please let us know if you have any questions or accessibility needs.  
FOR MORE INFORMATION:
Kevin A. Ormsby,  Program Manager, CPAMO
programming@cpamo.org or (416) 899-9448

In collaboration with:


Connect with us on
Facebook | Twitter | Instagram @cpamoontario
---
CPAMO is supported by the Canada Council for the Arts, Canadian Heritage, Ontario Arts Council, Toronto Arts Council, English Testing Canada, Barrett and Welsh, LeSageArts Management, and Randolph College for the Performing Arts.