The Gathering Fall 2020
Exploring Anti-Black Racism in the Arts and Thinking Digitally: Integrative Strategies for IBPOC Arts Practices
December 10,  2020:
KEYNOTE SPEAKER AND PERFORMANCE:  
Dancing the Afrofuture with Thomas DeFrantz
Dec. 10 | Time: 10:15 am 
Who will, and how will we dance the Afrofuture? This presentation explores its possible contours, in the interchange among Black social dance and advancing technologies. We know we are not one thing, we who are invested in Black and African diaspora dance. We are ballet and Orisha dances, Senegal and Brazil, urban moves and postmodern stages.  We imagine forward together. Knowing how different we are from each other, and how aligned we are in this pursuit of an African diasporic understanding of social possibility and art, we imagine forward together.  Additional readings on the Keynote available here.
Thomas F. DeFrantz directs SLIPPAGE: Performance | Culture | Technology, a research group that explores emerging technology in live performance. Received 2017 Outstanding Research in Dance award, Dance Studies Association. Has been honored with an Outstanding Artist Commendation by the North Carolina Governor in 2019.   Believes in our shared capacity to do better, and to engage our creative spirit for a collective good that is anti-racist, anti-homophobic, proto-feminist, and queer affirming. Creative projects include Queer Theory! An Academic Travesty commissioned by the Theater Offensive of Boston and the Flynn Center for the Arts; fastDANCEpast, created for the Detroit Institute for the Arts; reVERSE-gesture-reVIEW commissioned by the Nasher Museum in response to the work of Kara Walker. Consultant for the Smithsonian Museum of African American Life and Culture, contributing concept and voice-over for permanent installation on Black Social Dance that opened with the museum in 2016. Books include Dancing Revelations Alvin Ailey's Embodiment of African American Culture (2004); Black Performance Theory, with Anita Gonzalez (2014); Choreography and Corporeality: Relay in Motion; with Philipa Rothfield (2016);  Routledge Companion to African American Theater and Performance with Kathy Perkins, Sandra Richards, and Renee Alexander Craft (2018). Professor at Duke University; recent teaching  University of the Arts Mobile MFA in Dance; Lion's Jaw Festival; Movement Research MELT; ImPulsTanz; New Waves Institute; faculty at Hampshire College, Stanford, Yale, MIT, NYU, University of Nice. In 2013, working with Takiyah Nur Amin, founded the Collegium for African Diaspora Dance, a growing consortium of researchers. slippage.org.
---
Building Cultural Spaces Reflective of the African / Caribbean Canadian Diaspora
Dec. 10 | Time: 11:20am 
How do we build cultural spaces that are reflective of the diversity of interaction, programming and participation. In building specific spaces and in cultural spaces already built, how do we embed practices and awareness of how black persons and people of colour interact and perform/create in those spaces? What images adorn spaces that suggest historical and afro-futuristic black excellence? What are some of the challenges in owning, operating and managing black cultural spaces? This plenary brings together cultural policy thinkers and Black cultural space directors to begin to unpack a conversation on the subject.
Panelists: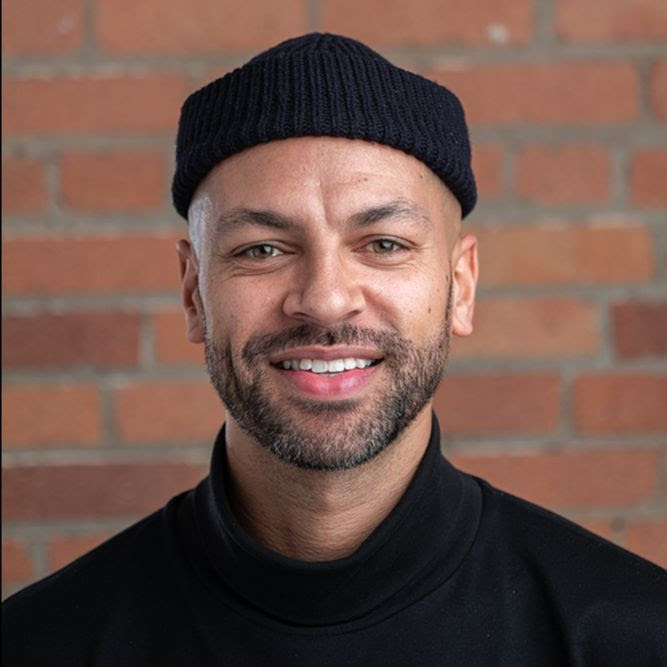 Josh Dyer  
Josh is a seasoned marketing and digital strategist who started his career as a student working in communications on electoral campaigns for Antonio Villarigosa in 2005 followed by Barack Obama in 2008. After completing his studies, Josh served in a variety of communications roles with the Canadian government developing digital and social media strategies for the likes of Elections Canada, Citizenship & Immigration Canada, and the Department of Defence. Recently his efforts have been focused on developing platforms for communities to create and share their own social and historical narratives. He is currently the Director of Marketing at Myseum of Toronto, and sits on the Board of Directors at Black Artist's Networks in Dialogue.
Itah  Sadu 
Owner of Toronto bookstore A Different Booklist, Itah Sadu is also an author and story-teller. She's heavily involved in North York activism, particularly in the Jane Street and Finch Avenue neighbourhood of the city. She has developed youth programs that serve as models for job placement opportunities, skills development and leaders-in-training programming to youths, plus the Walk for Excellence, in partnership with York University, to help empower graduating students from the Jane and Finch neighbourhood. She's a founding member of the Underground Freedom Ride, which celebrates Emancipation Day. She has designed, developed and implemented programs for youths in Aboriginal and racialized communities who reside in high density neighbourhoods. She's also a Harry Jerome Scholarship Trustee. Her books are adopted by schools into the curriculum. She's also a founding member of MY People Literary Awards and the Black Book Affair.
Cheryll Case
Cheryll Case practices a human rights approach to community planning. As founder and Principal Urban Planner of CP Planning, Cheryll coordinates with charities, private sector industries, and communities to resource the systems necessary to secure dignified living for all peoples. This includes an acute focus on housing as a human right, supporting urban agriculture, and improving the ability for marginalized residents to access arts and culture opportunities. Her work has included leading a Toronto wide and grassroots led consultation series on housing as a human right, as well as work local to the Eglinton Avenue West neighbourhood. There, in partnership with Black Urbanism TO, she led Black Futures on Eglinton, an arts based community research project exploring the role and expression of culture in the Black community as it related to people, practice, and place.
Moderator: 
Mark V. Campbell is a creative and scholar. His research explores the relationships between Afrosonic innovations and notions of the human. As co-founder of the Bigger than Hip Hop radio show and founder at Northside Hip Hop Archive in 2010, Mark has spent more than two decades embedded in the Toronto hip hop scene as both a DJ and a Curator. He has published widely, with essays appearing in the Southern Journal of Canadian Studies, Critical Studies in Improvisation, Souls: A Critical Journal of Black Politics, Culture and Society and the Journal of World Popular Music.  His recent books include the edited collection Still Here: Hip Hop North of the 49th Parallel and the exhibition catalogue, …Everything Remains Raw: Photographing Toronto Hip Hop Culture from Analogue to Digital. Mark is Assistant Professor of Music & Culture at the University of Toronto Scarborough.
---
IBPOC Digital Strategy – Phase II: Digital Tools Professional Development Series – Digital Accessibility in the Arts
Dec. 10 | Time: 1:00pm 
Join Tangled Art + Disability in an exploration of crip culture and disability aesthetics. Participants will have the opportunity to engage with Tangled staff members that will discuss the following topics: Disability Arts, the social vs. medical model of disability, accessible curatorial practices and digital ways of engaging access.
Panelists:
Victoria Anne Warner
Victoria Anne Warner (Research Coordinator) has been working in Disability Advocacy and Justice for over a decade. She discovered her passion for analysing, taking apart, and rebuilding access policies in the sci-fi convention world, and hasn't stopped since. She has worked with CUPE Ontario as the first Equity Representative for Workers with Disabilities, and her research led to the creation of new courses for union members across Canada on disability and ableism. She is currently interested in how to disrupt traditional power structures, and how she can implement those values in her work while making sure that previously unheard voices are not only brought to the table but valued.
Jack Hawk
Jack Hawk is a multidisciplinary artist, astrologer, community worker and autistic, two-spirit mutt. Jack currently invests his time as the Outreach Coordinator for Tangled Art + Disability with the strength and love of the Tangled team. Previously, he worked in non-profit gallery management and held positions with George Brown College and the Griffin Centre. Originally from Utica, NY, he now lives in Toronto with his blue-tongued skink.
---
CPAMO GATHERING  FALL 2020 ARTIST  SHOWCASE
Nyaomi | Dec. 10 | Time: 11:10am 
Nyaomi is a Toronto based artist with experience shooting and exhibiting in Toronto and abroad. Her artistic practice can be defined as personal narratives that explore subjectivity, the body and challenging issues. She aims to bring awareness to what's been repressed and show alternative ways of thinking. In recent years, she has worked with Maclean's, WeWork, Sportsnet, LinkedIn, the City of  Toronto and more. Inspired by her thesis, exploring alternative perspectives on depression, she started sewing interior decor as another business venture. She is an OCAD University graduate with years of experience as a freelancer and entrepreneur, specializing in interior photography and decor. In short, Nyaomi is an artist who continues to find ways to combine her passion to create with her interests in health and wellness.  www.nyaomi.com, nyaomigoods.etsy.com
Angela Walcott | Dec. 10 | Time: 12:50pm
With the exception of a three-year intensive specialized art study program at The Art Centre where printmaking, photography, ceramics, mixed media, sculpture and painting were at the helm, Angela Walcott is a self-taught artist exploring themes of repatriation?  A recurring theme in her work is the notion of sustainability in traditional artforms as well as from an historical framework. Cultural perspectives play an integral part in her narrative as she strives to unite past and future modalities. Her work has been exhibited at the Legislative Assembly of Ontario, YYZ Gallery, Project Gallery, Skylight Gallery and Fresh Paint Studio. Her writing has appeared in a series of anthologies including Black Writers Matter.
Irma Villafuerte | Dec. 10 | Time: 3:20pm 
Irma Villafuerte is a Salvadorian-Canadian dance artist in Tkaronto. Graduate of George Brown Dance; her training extends to Latin American, Caribbean and Cuban Contemporary technique. She's performed in Rhubarb Festival, DanceWeekend Ontario, Aluna Theatre's RUTAS and Caminos Festival, Panamania 2015 at Nathan Phillips Square, La 12 Bienal de la Habana 2015 for (IN)DISCIPLINAS, Vanguardia Dance Projects Festival, International Dance Meeting by Danza Libre in Guantanamo, Cuba, CounterPulse Performing Diaspora in San Francisco, Mayworks Festival for Working People, etc. With the honour to be part of works by Jaberi Dance Theatre, Kahawi Dance Theatre, Alejandro Ronceria, Victoria Mata, Kaeja D'dance, Derek Sangster, Arsenio Andrade, Sharon B. Moore, Jose Angel Carret. Since 2016, she has engaged in developing her choreographic practice, through residencies with Dancemakers, Toronto Dance Theatre and George Brown Dance Ensemble, where she has developed her two recent works "desconocida" and "nudoDESnudo". She currently is on the faculty at Casa Maiz' Semillas Latimas program for Latin American children and Randolph College for the Performing Arts.
---
For more information and  to register: 
The schedule is available here in pdf
The description of each session is available here in pdf
Register on Eventbrite: https://the-gathering-fall-2020.eventbrite.ca
Important: All the keynotes and panel sessions will be recorded and then made available for viewing to the public, with the exception of Small Group Discussion. Performances and virtual visual exhibitions will not be recorded and only showcased once.
Accessibility: all sessions except the Mayor's Roundtable will be via Zoom. We will have Otter.ai live transcribed available for all panels (except the breakrooms section), ASL will be provided for some sessions which will be determined closer to the date. Please let us know if you have any questions or accessibility needs.
FOR MORE INFORMATION:
Kevin A. Ormsby,  Program Manager, CPAMO
programming@cpamo.org or (416) 899-9448
In collaboration with:
---
CPAMO is supported by the Canada Council for the Arts, Canadian Heritage, Ontario Arts Council, Toronto Arts Council, English Testing Canada, Barrett and Welsh, LeSageArts Management, and Randolph College for the Performing Arts.