The Gathering Divergence




Multi-Arts Festival & Conference Fall 2022

Visioning Canada's IBPOC Artistic Transformation:
Then and Now
Nov. 29, Nov. 30 and Dec. 2, 2022
In-person at Aki Studio (Toronto) and via Zoom 
The multi-Arts Festival and Conference; a positively impactful  and supportive convening in the Arts sector. The festival's specific focus is on Indigenous, racialized, deaf, disabled and mad, women and other historically – marginalized artists' communities.  Geared towards meaningful conversations, professional development and sharing strategies in the Arts, this year's theme for Gathering Divergence Multi-Arts Festival & Conference Fall 2022 | Visioning Canada's IBPOC Artistic Transformation: Then and Now.
Meet our artists:
Maria Victoria and Y Josephine
Tuesday, Nov. 29 at 12pm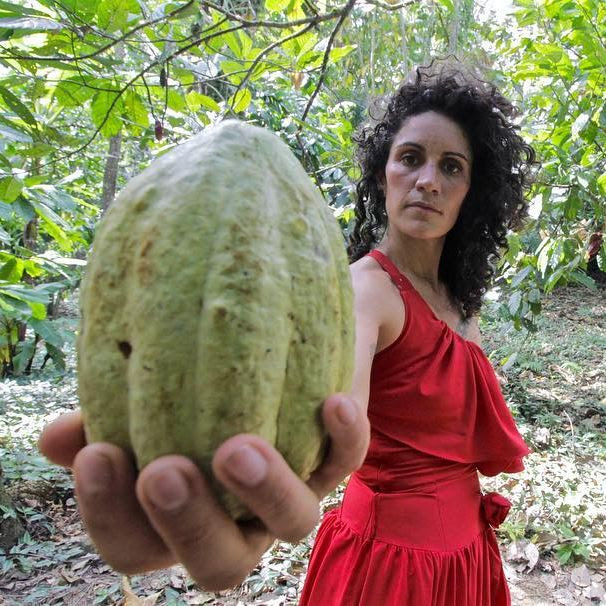 Maria Victoria Mata
Venezuelan-Canadian Dancer, Choreographer and Director with a background in expressive arts therapy.  Mata's career was first sculpted by pedagogic, self-directed training, which proceeded with training under internationally renowned choreographers. As a settler in T'Koronto, Mata's sensibility to inclusion and border stories are due to her eclectic upbringing across three continents before the age of fifteen. Mata's contemporary genre/style is rooted in Afro-Indigenous Venezuelan genres, harness/aerial dance and installation dance. She received an MFA in Contemporary Choreography from York University and has been a beneficiary of the Metcalf Foundation as well as a finalist of the Toronto Arts Foundation Emerging Artist Award. Since recently completing her second self-produced, full-length dance/theatre production "Cacao | A Venezuelan Lament," Mata is working on a number of independent works with Toronto Choreographers Charles Smitt, Lucy Lupert, Roshanak Jaberi, Rosina Kazi and Irma Villafuerte. Each of these choreographers  committed to working on projects that centre the arts as core and tangible modes of sustaining and transforming paradigms of exclusion.
www.victoriamata.com / www.cacaolament.ca
Y Josephine
Y Josephine is a Venezuelan singer/songwriter, percussionist, writer, and visual artist. She has presented and published her work throughout Venezuela, Aruba, Spain, UK and Canada. Best known for her distinct vocals and cajon-playing, Y has worked with musicians such as Rigel Michelena, Gustavo Dal Farra (El Rabo del Ojo), Joan Tena, Kabanayen and Charanga del Norte. In a 4-star review in December 2007, Edinburgh's The Skinny (magazine) said, "Y Josephine. plays guitar, somehow gets a whole drum kit out of a Peruvian fruit box, and sings in a sweet, smoky, untouchably cool voice."
 
In addition to her work as a performing/recording artist and as a poet, Y Josephine studied visual arts at Telford College in Scotland. Since 2013, Y Josephine has been recording, performing and teaching in Ontario as part of the duo Amai Kuda and Y Josephine, otherwise known as 'Y and Amai.' Their new CD, AfroSoul VolumeII:MaZai, has been described by CBC's Errol Nazareth as "Earthy and rootsy and good for your ears." You can find them at www.ynamai.com.
 
Josephine has worked with a variety of artists, such as Nourbese Philip; performing for poetry readings of Zong!, Sofi Gudino; composing and performing for Taura, recently showcased at Augusto Bitter's theatre production 'Good Housekeeping' with her paintings, part of B'atz' Recinos' theatre offering 'TAOS' (The Art Of Storytelling), as the musical director, and currently part of Victoria Mata's theatre production "Cacao" -a Venezuelan lament-. Y Josephine is the co-founder of the band Baoba, an all-female percussion group, playing an Afro-latin, funk, samba, soul fusion, and has also recently become part of the Salvadorian Cumbia group Cachada Band, and the rock cover band All That and a Bag of Chips.
Lillian Allen
Tuesday, Nov. 29 at 12:30pm 
Lillian Allen – Godmother of Everything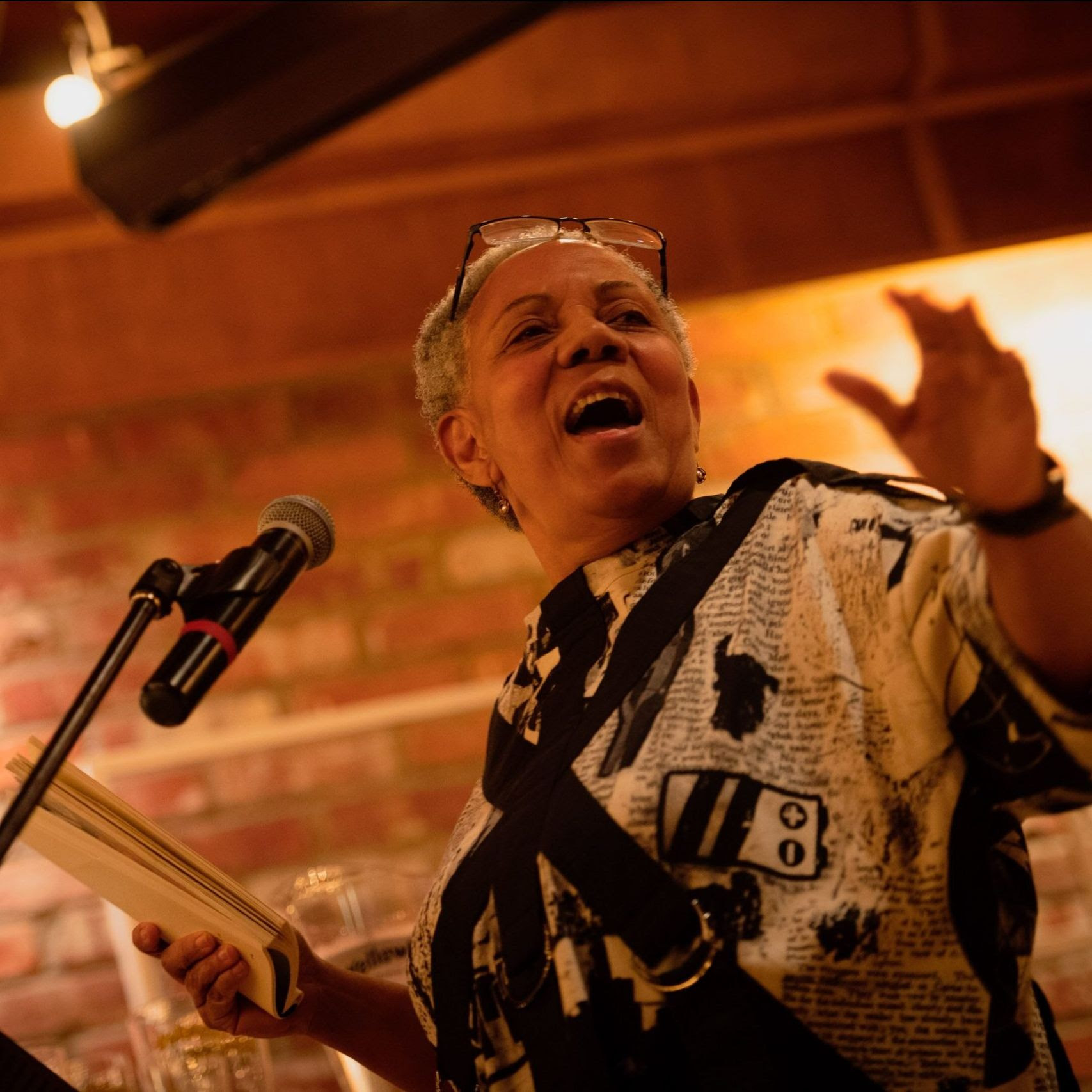 Lillian Allen is an acclaimed foremother of Canadian Poetry. She is a poet, writer/performer, and a long-time arts activist. She is an international exponent of dub poetry with its politically charged reggae-infused aesthetic of resistance, a call to poetic arms. Lillian has also been a successful Cultural Strategist who played a key role in transforming the Toronto and Canadian cultural landscapes and is a mentor to the mentors, mentoring individuals and groups across many cultures. Termed a 'cultural de-programmer' in the arts, she imagined initiated and led community-building BIPOC youth-supporting programs such as Fresh Elements and Fresh Arts as well as net works and programs such as Groundings and Minquon Panchayat. She has received numerous accolades and awards and is the recipient of The Toronto Cultural Champions Award, The Margo Bindhardt Award for significantly impacting the arts in Toronto through both creative work and activism, the William P. Hubbard Award for Race Relations. Lillian is the author of Make the World New- selected works, old & new, edited by Ronald Cummings, WLU Press 2021, other books include Women Do this Every Day, Psychic Unrest, plus books and recordings for children and young people. Also a globally recognized recording artist, Ms. Allen is a two-time Canadian Juno award winner for her recordings Conditions Critical, and for Revolutionary Tea Party which was recently nominated for the prestigious Polaris Heritage Prize in Canada. A creative writing professor at OCAD University, she initiated and led the development of a BFA in Creative Writing Program that acknowledges community connected writing, traditional and new writing forms and writing as possibility as service and transformational possibilities. 
Photo credit: Lillian Allen at the Edmonton Poetry Festival. Photo by Randall Edwards 
Jaz 'Fairy J' Simone
Tuesday, Nov. 29 at 2:00pm 
Jaz 'Fairy J' Simone, formerly known as Jasmyn Fyffe, is a Barbadian-Canadian multi hyphenate artist based in Toronto ON. She started her career in 2007 and for the past 15 years has been building her career as a performance artist, choreographer, movement director, dancer, singer/musician, outside eye/creative mentor, group facilitator and more recently, handmade skincare small business owner. 
Jaz 'Fairy J' has created over 30 original dance works, presented in Toronto, Montreal, North Bay, Brooklyn NY, Pittsburgh, Seattle, Berlin, Birmingham UK and Sinop, Turkey. Her choreography has been commissioned by Toronto Dance Theatre, Art Gallery of Ontario, The School of Toronto Dance Theatre, Cawthra Park Secondary School, Dance Immersion, Etobicoke School of the Arts and the Guelph Contemporary Dance Festival. She made her debut as a movement director and choreographer for theatre in 2011, working under the direction of Philip Akin and Obsidian Theatre. In 2017 she worked with Soulpepper Theatre as the Co-Choreographer for "For Coloured Girls" under the direction of Djanet Sears. In 2019 she had the opportunity to work under the direction of Mumbi Tindyebwa as the Movement Director (MD) for "The Brother's Size" and she made her return to the theatre post pandemic, working with Mumbi again as the MD of "Is GOD Is"(2022) through Obsidian Theatre, Canadian Stage and Necessary Angel Theatre. This past summer was jam packed for Jaz.
She made her debut with Stratford Festival as the Choreographer for "Death and the King's Horseman" under the direction of Tawiah BenEben Mfoafo-M'Carthy. In addition, she also made her debut at the Shaw Festival as the MD for Just to Get Married directed by Severn Thompson. She was the co-choreographer for Bahia Watson & Liza Paul MASHUP pon di road and her solo "open light" was presented by the Yensa Dance Festival created by Lua Shayenne Dance Company. This Fall she premiered her interactive art experience titled "The Reception" at Nuit Blanche, performed on tour with "Wannabe" Spice Girls Tribute band, and she to be the choreographer for the 20 year anniversary of "da Kink".
 The schedule is available here!
Registration: 
Tickets $5 – $10 | To register to attend in-person or over Zoom the day sessions:
Attend online via Zoom:  Register on Eventbrite. 
Attend in-person at Aki studio:
Location: Aki Studio
585 Dundas St E #250, Toronto, ON M5A 2B7
Register at Aki's online box office (select [3] CPAMO on the left side menu). 
Covid protocols: People attending the event in peson need to follow Aki Studio's vaccination and mask policy – please read before registration: 
www.nativeearth.ca/c19safety
To register to attend the Reception and Publication launch at the CSI Community Living Room: 
To register to attend the Reception and publication launch click here, please note the Covid policy is different for this event, for more information click here.
If you have any questions please email: info@cpamo.org