Gathering Divergence Multi-Arts Festival & Conference 
Moulding The Future:
Rethinking Strategies for the Arts Sector Now
May 10 – May 13, 2022 
Via Zoom and Small World Music Centre (Toronto) 
This year, Gathering Divergence Multi-Arts Festival & Conference Spring 2022 | Moulding The Future: Rethinking Strategies for the Arts Sector Now will address emergent ways of rethinking the sector as we emerge out of the pandemic, focusing on the responsibility of the sector to strategize, implement supportive systems that benefit IBPOC artists / organizations and the Arts Sector at large. 
 
Keynote by Santee Smith
Thursday, May 12 at 12:30pm 
 
Santee Smith – Concept/Artistic Director/Producer/Performer
Santee Smith, Tekaronhiáhkhwa/Picking Up The Sky, is a multidisciplinary artist from the Kahnyen'kehàka Nation, Turtle Clan, Six Nations of the Grand River. Transformation, energetic exchange and creating mind-heart connections through performance is her lifelong work. Santee trained at Canada's National Ballet School; holds Physical Education and Psychology degrees from McMaster University and a M.A. in Dance from York University. Premiering her first production Kaha:wi – a family creation story in 2004, one year later she founded Kaha:wi Dance Theatre which has grown into an internationally renowned company. Santee approaches her life and work in a sacred manner and the importance of sharing our gifts with others. Through her Onkwehonwe'neha creative process, Santee's work speaks to identity and humanity, role and responsibility of artists in community. She is a sought-after teacher and speaker on the performing arts, Indigenous performance and culture. Smith is the 19th Chancellor of McMaster University.
Digital Design Thinking / Focus on Monetizing Creative Content Online
Thursday, May 12 at 2:30 PM 
Panelists:  Alleah Erica Clarke, Laurence Lemieux, Neena Jayarajan,  and April Britski
Moderator: Kevin A. Ormsby
Traditional models of Theatre going and performance are being forced to evolve with the contemporary reality of digital technology which is now at the forefront of everything we do. How are the Arts responding and adjusting to this new reality?  Part resources, part strategy, digital design thinking and integration into the performing arts is required. Highlighting once again the inequitable distribution of resources across the disciplines, practice and socio-cultural realities.
Bios: 
Alleah Erica Clarke is a Business Strategist and Development Coach who founded AJ Cultured,  a rapidly growing organisation that provides a wide range of services for small business owners. She is a business developer that holds a portfolio of companies including Culturnique, a full-service and digital design firm, and Alcreance, a bookkeeping and accounting firm.  Having been a solopreneur herself, she understands the responsibilities and struggles of solopreneurs that strive to see their visions through. AJ Cultured and its sister companies allow Alleah Erica to guide solopreneurs to where they want to be, help propel their organisations to higher heights and newer sights, hold businesses accountable for their growth, and ultimately influence change. Alleah intends to create a powerhouse of small business development assets and organisations, becoming a facilitator and agent of change in business, culture, art, and community.
 
As artistic director of Citadel + Compagnie for nearly two decades, Laurence Lemieux has established herself as a leader within Toronto's dance community. Her multi-faceted experience as a dancer, choreographer, teacher and presenter has guided the company's mandate of community outreach and engagement and given rise to C+C's distinctive artistic voice. (Photo by Aleksandar Antonijevic) 
 
Neena Jayarajan is an independent dance theatre artist with extensive experience in Bharatanatyam and Odissi dance techniques.  Her primary training was under the tutelage of Dr. Menaka Thakkar, and Sujatha Mohapatra.  She served as the Assistant Artistic Director of Menaka Thakkar Dance Company for 7 years,  as well as assistant teacher at nrtyakala for  20 years.  She currently is an Associate Artist at Nova Dance involved in both creative and organizational roles.   Neena completed her MA in Dance from York University and was a 2016 recipient of the Chalmers Arts Fellowship Grant. She made her theatrical debut in Theatre Smith's Gilmour's Metamorphosis.  Neena currently sits on the board of CADA west and The Dance Current Magazine and is currently on her own choreographic journey of exploration using her classical roots to fuel a contemporary outlook.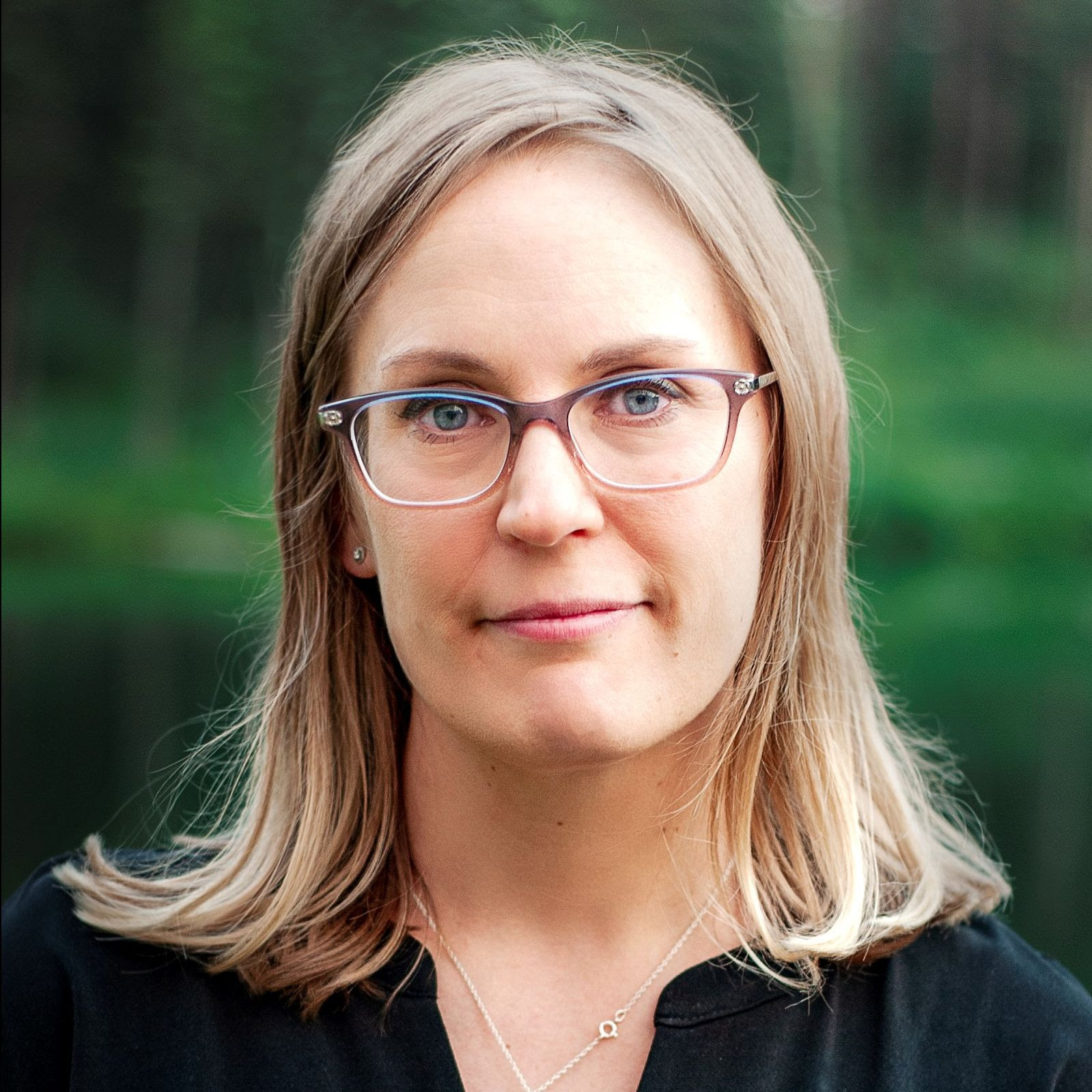 April Britski is the Executive Director of CARFAC, Canada's national association for visual artists. She has worked and volunteered as an arts administrator since 1998, and joined the staff of CARFAC National in 2005. She is a co-founder of Artists' Legal Services Ottawa and the Visual Arts Alliance, and she has served on several boards of cultural policy and artist-run organizations. April's primary responsibility at CARFAC is the development and implementation of organizational policies and strategies related to artists' legal and economic rights. She is actively involved in all of CARFAC's advocacy efforts, including CARFAC's Artist's Resale Right campaign, as well as building Imprimo, a new digital platform for visual artists. She assists with negotiating collective agreements for visual and media artists under the Status of the Artist Act, as well as other national voluntary agreements with presenters. Originally from Saskatchewan, April currently resides on the traditional unceded territories of the Coast Salish Nations including the Kwikwetlem, Musqueam, Skxwú7mesh, and Tsleil-Waututh Peoples.
Kevin A. Ormsby, Program Manager, CPAMO 
Program Manager of Cultural Pluralism in the Arts Movement Ontario (CPAMO), Kevin is also the Artistic Director of KasheDance, movement coach and Arts Marketing Consultant. The Ontario Arts Council's Chalmers Fellowship recipient (2017), KM Hunter Dance Award Nominee (2016), Toronto Arts Council's Cultural Leaders Lab Fellow (2015) and The Canada Council for the Arts' Victor Martyn Lynch – Staunton Award 2014 recipient for outstanding achievement by a mid career artist, he has many interests in the creative practice and administration in dance. He has honed his passion for dance, advocacy, writing and education while performing with various companies and projects in Canada, the Caribbean and the United States.
The full schedule is available here.
Registration:  Tickets: $15 a day or PWYC
Day 1: Tuesday, May 10 via Zoom | 9:30 am – 2:00 pm 
Day 2: Thursday, May 12 via Zoom | 12:30 pm – 5:00 pm 
Day 3: Friday, May 13 in-person and live stream via Zoom | 11:00am-5:30 pm 
Location: Small World Music Centre 
Artscape Youngplace, 180 Shaw St, Toronto, ON M6J 2W5
 
Pleas note we have a limited number of Pay What You Can (PWYC) tickets to enable price accessibility for low income individuals to attend.
Covid protocols: People attending the event in Small World Music Centre need proof of vaccination or negative test within 24 hrs before the event. Masks are recommended in Artscape common areas. No food or drink in common areas and hallway.
 
Register online: https://the-gathering-divergence-spring-2022.eventbrite.ca
If you have any questions email: info@cpamo.org 
As you know we have been fundraising for both — our last Gathering Divergence in December 2021 and for our upcoming Gathering Divergence in May 2022. Help us showcase more IBPOC artists and arts administrators by contributing today!
https://gofund.me/3f9402a9