The Gathering: Online
Navigating Precarity and the Impact of COVID-19 on Arts Administration
June 11, 2020 | 1-4pm via Zoom 
Understanding precarity is embedded in the reality of working / creating in the Arts. However, COVID-19 as a global pandemic has shifted how organizations should and can plan for precarity especially as Arts Administrators.  What are some of the impacts of the pandemic on the Arts and also on Arts Administration? What are some of the lessons we are learning about the sector?
We hope you can join us. It is our intent to offer further space for networking with artists and organizations, asking the same questions about IBPOC visibility, inclusion and their intersections with artistic/organizational practices while speaking to many perspectives in the arts and the changing demographics of audiences and participation within the Arts sector.
The Gathering: Online will invite artists and organizations to speak about their work and the viewers to engage with the artists while having a forum for asking questions in real time. We are committed to being a supportive convenor of arts practitioners from the Indigenous, racialized, deaf, disabled and mad, women and other historically-marginalized artists and communities.
Registration: https://www.eventbrite.ca/e/the-gathering-online-tickets-105192573820
Panelists: 
Ben Donoghue, Director – Media Arts Net­work of Ontario
Camille Georgeson-Usher, Executive Director – Aboriginal Curatorial Collective
Jason Samilski, Managing Director – CARFAC Ontario
Kehinde Bah, Project Manager, Precarity in the Arts – WorkinCulture
Alica Hall, Executive Director – Nia Centre for the Arts
Kristina Lemieux, Executive Director – Generator
Brenda Leadlay, Executive Director – BC Alliance for Arts + Culture
Alida Esmail, Research Officer – Diversité Artistique Montréal
Martha Rans, Founder and Legal Director – Pacific Legal Education and Outreach Society
Bios:
Ben Donoghue is a euro-settler background filmmaker and arts administrator living in Toronto. Since 2013 he has worked as the Director of the Media Arts Network of Ontario (MANO), a provincial arts service organization supporting and advocating for the media arts and artist-run sectors. Ben has worked in numerous positions within artist-run culture including as the Executive Director of the Liaison of Independent Filmmakers of Toronto (LIFT) from 2007-2013. He is a founding board or collective member of a number of projects including MICE Magazine, Indigenous Routes, Project 8, and Collective Forms in Housing and has served on the boards of many arts and social justice organizations across the country, Ben is currently working on a series of audio works, numerous short to mid-length 16mm films, and a 16mm film installation. His next feature length film is scheduled to go into production summer 2020. (mano-ramo.ca)
Camille Georgeson-Usher is a Coast Salish / Sahtu Dene/ Scottish scholar, artist, writer, and Executive Director for the Aboriginal Curatorial Collective from Galiano Island, BC which is the land of the Pune'laxutth' (Penelakut) Nation. Usher completed her MA in Art History at Concordia University and is currently a PhD student in the Cultural Studies department at Queen's University. She has been awarded the Joseph-Armand Bombardier Scholarship for her research-creation work around urban Indigenous experiences within Indigenous communities, groups, and arts collectives through both little and big gestures that activating public spaces. She was awarded the 2018 Canadian Art Writing Prize and most recently has had work exhibited in Soundings: an exhibition in five parts at the Agnes Etherington Art Centre in Kingston, ON. (acc-cca.com)
Jason Samilski is a literary artist, musician, and the Managing Director of CARFAC Ontario. He also serves as a Creative Director of CUE, an arts initiative dedicated to providing high-access funding, support, and exhibition opportunities for new-generation artists who live and work on the margins in Toronto. (carfacontario.ca)
Kehinde Bah's experience spans Toronto's political, philanthropic, community development and the arts for 2 decades. His early work includes chairing the Toronto Youth Cabinet, working as a program officer at the Laidlaw Foundation, and a co-founder of the Remix Project. Today Kehinde works to connect mental wellness practices to youth, manages artists professionally, and mentors young leaders with a passion for creating solutions that impact their own communities. He is currently the Project Manager for Work In Culture's Income Precarity for Artists project, in a community engagement position. (workinculture.ca)
Alica Hall strongly believes in the transformative potential of the arts to empower and strengthen communities. She has a professional background in strategic communications, but her passion lies in creating safer spaces for artists to create and connect with new audiences.
More recently she served as the Co-chair of Pride Toronto, the largest LGBTQ+ festival in North America. Under her leadership, the festival grew from 10 days to a month, by partnering with cultural institutions to bring queer artists into new venues and spaces. As the executive director of Nia Centre for the Arts, Alica is now heading up the development of Canada's first professional multi-disciplinary arts facility dedicated to supporting and showcasing Afro-diasporic art. (niacentre.org)
Kristina Lemieux is an accomplished arts manager with more than 20 years of professional experience. She is also a contemporary dancer. Raised in Treaty 6 territory (rural Alberta), Kristina lived in Edmonton, attending the University of Alberta, for 10 years before heading to Vancouver where her passion for the arts has driven collaboration, creation, and innovation in the Vancouver arts scene for over a decade. After working with Generator in a freelance capacity for several years, Kristina made the move to Toronto in January 2017 to take on the role of Lead Producer of Generator.
Kristina is passionate about generating dialogue in the arts and, to this end, earned a certificate in Dialogue and Civic Engagement from Simon Fraser University. In all that she does she works to support independent artists across performing disciplines in finding ways to make art outside of the currently prescribed modes. (generatorto.com)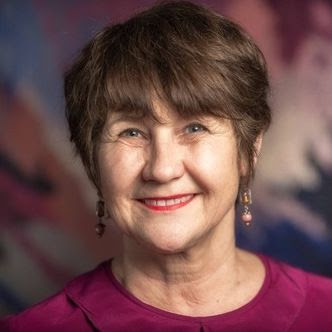 Brenda Leadlay was born to 7th generation settler parents and raised on Treaty 6 in small town Alberta. She is currently the Executive Director of the BC Alliance for Arts + Culture and privileged to work on the traditional, unceded territories of the Coast Salish peoples of the xʷməθkwəy̓əm (Musqueam), Skwxwú7mesh (Squamish), and Səl̓ílwətaɬ (Tsleil-Waututh) Nations.
Brenda's professional arts career spans over 40 years as an actor, director, presenter, producer and administrator. Before moving back to Vancouver in 2016, she spent 5 years in Ottawa as the Artistic Executive Director of the Magnetic North Theatre Festival at the National Arts Centre.  Previous to that, she was the Artistic and Managing Director of Presentation House Theatre and The Norman Rothstein Theatre as well as the founder of The Chutzpah Festival. Since taking the helm at the BC Alliance, she has been instrumental in advocating for the arts at all levels of government to educate and inform decision-makers of their inherent value. (allianceforarts.com)
Alida Esmail (alidaesmail.ca) is a Montreal-based dance and theatre artist born in Burlington, Ontario. She holds a Bachelor in Fine Arts (Major in Contemporary Dance, Minor in Psychology) from Concordia University and a Master in Rehabilitation Sciences from Université de Montréal. Her dance education also includes a year in India at the Attakkalari Centre for the Movement Arts and Mixed Media. In addition, she has extensive training in International Ballroom/Latin dance and has competed nationally, winning in several categories. She currently uses this training to help develop and spread Liquid Lead Dancing, a gender-neutral approach to partner dancing, featured on TED.com. Alongside her performance career she is actively involved in Arts and Health research and action-research promoting ethno-cultural equity in the Arts. As Research Officer at Diversité artistique Montréal (DAM), she is currently leading a collaborative project in partnership with 12 influential arts and cultural organizations in Montreal to implement more equitable practices. She has published the various streams of her research in recognized scientific journals and presented at conferences across Canada, Europe, the United States, and India. Alida's continues to choreograph, to perform, and to research, encouraging intimate crossover between art and science. (diversiteartistique.org)
Martha Rans is a lawyer specializing in the legal needs of non-profit societies as well as many visual and multimedia digital artists. She has been practicing law in British Columbia since 1997 and spent 10 years as a labour employment and human rights lawyer/mediator with the BC and Ontario governments. She is a recognized expert on both Canada's Copyright Act as well as the BC Societies Act. She advises on copyright, charity law, incorporation, privacy, employment, labour, health & safety and human rights and is an advocate for public legal education and information.  Founder and  Legal Director of Pacific Legal Education and Outreach Society home of the Artists Legal Outreach and Law for Non-Profits.  (pacificlegaloutreach.com)