The Gathering Divergence Multi-Arts Festival & Conference
Moulding The Future:
Rethinking Strategies for the Arts Sector Now
May 10 – May 13, 2022
Via Zoom and Small World Music Centre (Toronto) 
This year, Gathering Divergence Multi-Arts Festival & Conference Spring 2022 | Moulding The Future: Rethinking Strategies for the Arts Sector Now will address emergent ways of rethinking the sector as we emerge out of the pandemic, focusing on the responsibility of the sector to strategize, implement supportive systems that benefit IBPOC artists / organizations and the Arts Sector at large.
We are excited to showcase these talented artists:
WORKSHOP II: ZERO PATIENCE: Addressing administrative worries and artistic barriers at the intersections of HIV/AIDS, Youth Work and Experimental Arts. 
Artists: Sean Morello, Julian Morello and Juan Saavedra
Date and time: Thursday, May 12, 2022 at 1:00 PM 
This presentation-workshop is told from the perspective of three artists: Sean Morello, Julian Morello and Juan Saavedra, all three racialized minorities, and all living with chronic and invisible disabilities.  In this session, a case study in developing a hybrid arts project will be explored, presenting the opportunities to mobilize and monetize creative work through a portfolio-driven lens. Additional considerations include project life cycles and administrative lessons to improve effective collaboration. The case study is a result of a micro-grant offered by Buddies in Bad Time Theatre during its Pride in Place festival, a response to the pandemic and lockdown measures. The project, Sleep Codes and Coordinate is a multi and interdisciplinary collaboration, bringing together theatre, industrial design, and live music.
This presentation address:
How does belonging to IBPOC groups inform or limit our creative practice?
What strategic actions can IBPOC artists pursue to protect themselves from punitive actions within the creative sector?
Processes of monetization when you work in both public funded and private sectors.
How to position projects and ground your artistic vision in research and narrative.
The importance of organizational policies that support IBPOC artists.
Capacity building as disabled artist living on the Ontario Disability Support Program (ODSP).
Combating shame and stigma through the arts; hybrid activism.
 About the artists:
Julian Morello is an artist specializing in performance through spectatorship and happenings. He uses makeup and costuming to push the boundaries of each narrative performed. As a graduate from CMU College of Makeup Art & Design, Julian uses his skills not only to elevate himself but others who wish to use makeup as a medium for expression and art. Julian is concerned with intersectional narratives that overlap the experience of queer, HIV+, BIPOC; his work spans through the individual and collective narratives shared by these identities, to engage audiences into the livelihoods of these margins of society.
Sean Morello explores and conveys universal experiences, using allegories as a conceptual frame of work. Print media, installation, mixed media, animation, video, sound and assemblage become intersectional components, rather than individual and separate entities. His choice of media is diverse as the universal experiences he conveys, because the politics of identity which appear thematically in his work are also subjected to various intersections and multiple interpretations. The individual experiences are as important as the whole; the viewer's unique lived experience often becomes intersected into Sean's art, and tells an even more personal story to the viewer than the narrative told at face value.
Juan Saavedra is an interdisciplinary arts researcher operating between the domains of graphic and industrial design, and social policy. His interests included volunteerism, policy innovation, design-activism, and entrepreneurship. He is a recipient of the Mayor's Community Safety Award (2017) from the City of Toronto for developing innovative arts-based programming. He has presented on topics such as: Co-Design, Death and Dying, World Sustainability, HIV Education, and Social Health. He holds a master's degree in Design from Carleton University's School of Industrial Design, specializing in health literacy, service navigation and education.
Artist Showcase: Robert Ball 
Date and time: Thursday, May 12, 2022 at 2:00 PM 
Born in Toronto, Robert Ball attended Claude Watson Arts Program and later studied part time at Humber College. Robert has traveled to and performed in over 60 countries as a featured vocalist and headliner with Royal Caribbean International. He has been a part of various musical theatre workshops and readings; vocal director "Funkentine Rapture" starring Tony Award Winner Lillias White, Principle/Ensemble – "Follow the Star"- starring Carol Woods (Grammy & Oscar Nominee), Ensemble – "We Ain't Perfect" – Directed by Kenneth Roberson (Emmy Nominee), Principle – "Here's What It Takes" written by Steven Page / Directed by Donna Feore, this is to name a few.
As a solo artist and background vocalist Robert has been fortunate to share the stage with and open for; Mary Mary, Nikki Yanofsky, Keshia Chante, Mya, Big Freeda among others. Robert has also worked as a studio session singer, working with producers; Robbie Patterson ( known for – Snow, Jacksoul ), Promise ( known for – Montell Jordan, Drake), Ray Angry ( known for – Joss Stone, The Roots)… He has toured Pride circuits (Toronto, Jamaica, Brooklyn, DC, London ON). In 2020 Robert was asked to curate a solo cabaret he called "Bold Bruised Born to Be" for the the Stratford Festival virtual series "Up Close & Musical". Most recently he appeared in "Freedom" a cabaret in the 2021 Stratford Festival season curated and directed by Beau Dixon. Robert can also be seen making his principal movie debut in "Christmas on 5th Avenue". Robert is a vocal tutorial coach for Sheridan College and a vocal coach / mentor / teaching artist with NIA Centre for the Arts. He is currently in Chicago the Musical in the Stratford Festivals 2022 season. Roberts solo music can be found on all streaming platforms.
Artist Showcase: Anushree Harjul
Date and time: Thursday, May 12, 2022 at 2:15 PM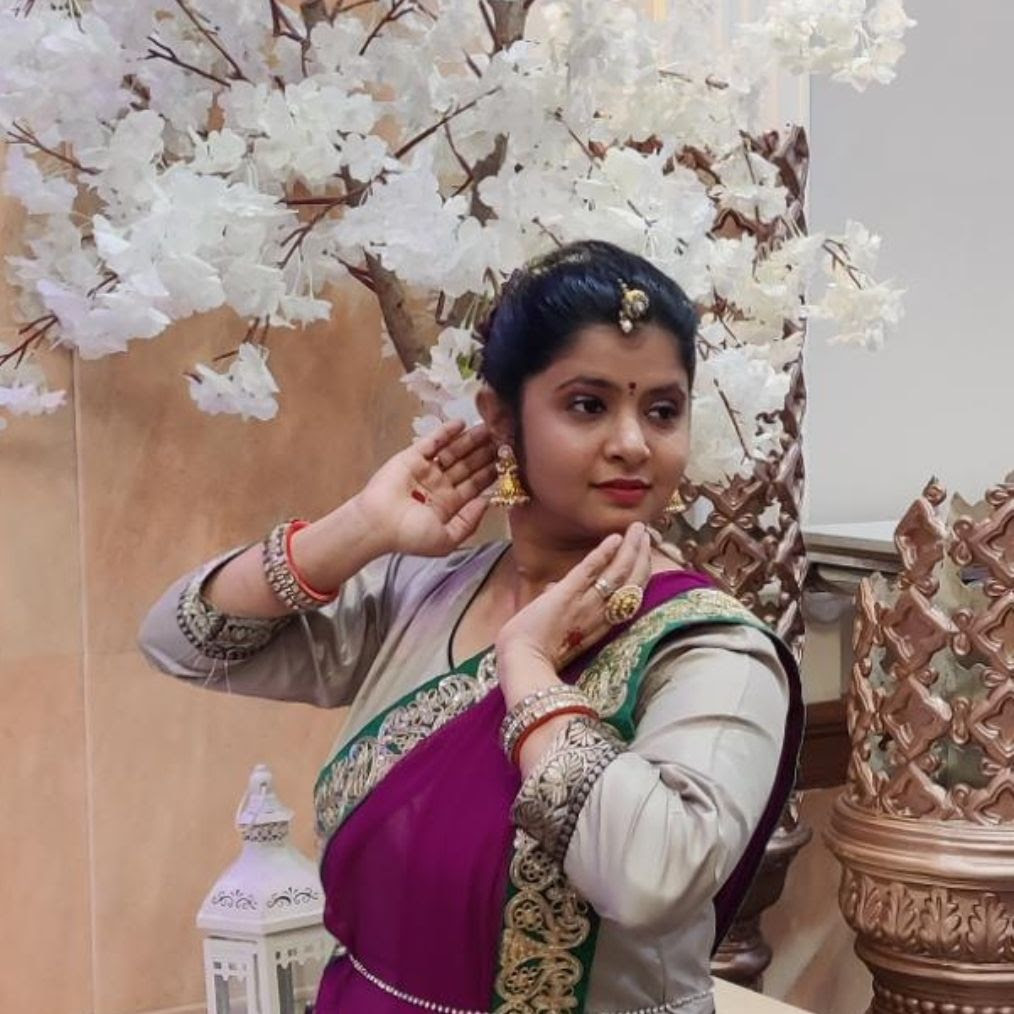 Anushree Harjul, Kitchener ON, born and raised in India, is a Classical Indian Dancer, professionally trained in Indian Classical Dance form Kathak. Anushree has completed her Diploma (Visharad) in Kathak from Akhil Bharatiya Gandharva Mahavidyalaya Mandal under the guidance of her Guru Shri Harsha Thakkar and currently, she is taking advanced training in Kathak  under the guidance of Kathak exponent Shri Sanjukta Sinha. Anushree is a newcomer artist in Canada and recently she has worked in a Dance film Production – " Desdemona in the Snow" by " Nautanki Creations" – to be released this Summer.
Artist Showcase: Anqi Li
Date and time: Thursday, May 12, 2022 at 4:15 PM
Anqi Li is an Ikenobo student and art writer interested in cross-cultural communication.
Website: https://anqi.ca
Artist Showcase: Randell Adjeli
Date and time: Thursday, May 12, 2022 at 4:30 PM 
Randell Adjei is an entrepreneur, speaker and spoken word practitioner who uses his gifts to Empower the message of Alchemy. He was recently appointed Ontario's first Poet Laureate.
Randell, is the founder of one of Toronto's largest youth led initiatives; Reaching Intelligent Souls Everywhere (R.I.S.E Edutainment). In 2018, R.I.S.E received the Toronto Arts Foundation's, Mayor's Youth Arts Award.
Randell is the author of "I am Not my struggles," a powerful Anthology released in 2018. Randell was also named CBC's Metro Morning's Torontonian of the Year in 2015 and NOW Magazines Local Hero in May 2017. In 2020 Randell opened up for President Barack Obama at the Economic Club of Canada.
Artist Showcase: Nickeshia Garrick
Date and time: Thursday, May 12, 2022 at 4:45 PM 
Nickeshia Garrick is a settler on the stolen land of Tkaronto and has performed on this land for over 25 years. They are unapologetically a Black, Queer Artist, who believes in the healing power of breath through raw emotion and movement. She received her dance training at the NYIDE (New York Institution of Dance and Education), National Ballet School of Canada (Tkaronto), Toronto Dance Theatre (Tkaronto), and Simon Fraser University (Vancouver). Her classical vocal and theatre training was achieved at Eastwood Collegiate Institute (Kitchener). Nickeshia has had the honour of training with Sean McLeod (New York) to achieve her certification in Sean McLeod's Reinforced Motor Function Technique®, RMF®. Her extensive dance training includes Bakari E. Lindsay, Arsenio Andrade, Rob Kitsos, Peter Bingham, and Christopher House. Nickeshia has received the privilege of performing in pieces by TDT, T.I.L.T Sound and Motion, Kaeja d' Dance, Serge Bennathan, James Kudelka, Ballet Jorgen, and the Newton Moraes Dance Theatre, just to mention a few. Nickeshia has performed the Canadian National Anthem at the Rogers Centre, was a commissioned artist for the 2010 Winter Olympics (Vancouver) as part of the Push International Performing Arts Festival, has made appearances in various art installations and shows for Scotiabank's Nuit Blanche (Tkaronto) and Fringe Festival (Tkaronto), and was invited to perform at the Nafro Festival (Winnipeg) as a soloist and part of a trio.
Nickeshia is a Dora Mavor Moore, winning and multi-nominated artist who holds their BFA in Dance from Simon Fraser University, is a Movement Teacher at the Toronto Film School and has recently completed her first independent dance film called 'To My Past, Present, and Future…' which is a continued exploration of what it is to be Black, Queer, Broken, and Spiritual.
Plus Day 2 will feature:
KEYNOTE: Santee Smith
SESSION: Digital Design Thinking / Focus on Monetizing Creative Content Online
Registration:  Tickets: $15 a day or PWYC
Day 1: Tuesday, May 10 via Zoom | 9:30 am – 2:00 pm
Day 2: Thursday, May 12 via Zoom | 12:30 pm – 5:00 pm
Day 3: Friday, May 13 in-person and live stream via Zoom | 11:00am-5:30 pm
Location: Small World Music Centre
Artscape Youngplace, 180 Shaw St, Toronto, ON M6J 2W5
 
Pleas note we have a limited number of Pay What You Can (PWYC) tickets to enable price accessibility for low income individuals to attend.
Covid protocols: People attending the event in Small World Music Centre need proof of vaccination or negative test within 24 hrs before the event. Masks are recommended in Artscape common areas. No food or drink in common areas and hallway.
Register online: https://the-gathering-divergence-spring-2022.eventbrite.ca
If you have any questions email: info@cpamo.org
As you know we have been fundraising for both — our last Gathering Divergence in December 2021 and for our upcoming Gathering Divergence in May 2022. Help us showcase more IBPOC artists and arts administrators by contributing today!
https://gofund.me/3f9402a9